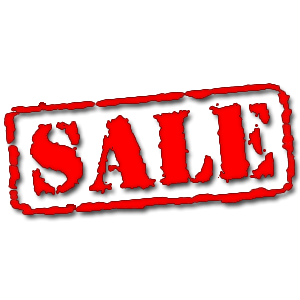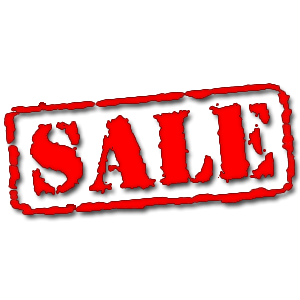 THE BOSS TUNEAGE MONSTER CD SALE!
by Angelic Upstarts , Anti System , D L Burdon , Cerebal Scar , Days Of End , Desecrator , The Doublecross , Down Love , Freebase , Hellkrusher , Heresy , Higley , Jaded Eyes , Joyce Mckinney Experience , Lawnmower Deth , Metal Duck , Metal Messiah , Not Tonight And The Headaches , Pandemix , The Phoenix Foundation , Ripcord , TV Smith , Stupids , Textbook , and Warwound ,
£1.00 / On Sale
THIS SALE RUNS UNTIL THURSDAY 31sT JANUARY 2019!!! IN THE RESULT OF SOMETHING SELLING OUT BEFORE WE CAN UPDATE THE SITE, A CREDIT WILL BE SENT!
In order to clear space for upcoming projects, we are running a sale across our entire CD and DVD stock!! - we need the space desperately and you can benefit from some amazing prices, for a limited period or until the stock runs out, whichever is quickest! Please note that some titles will actually be deleted/discontinued after this sale, with remaining copies recycled as we simply have no room left!

Simply use the drop down menu to choose the CD or DVD you are after... some are down to their very last few copies and won't be repressed, so its first come first served! If things sell out overnight / before we realise, a refund will be given (with appropriate postage) - please do not buy the items from their individual listings as you will be charged the full prices, the sale prices only exist on the drop down screen on this listing!
ANY ORDERS FOR GOODS (NOT INCLUDING POSTAGE) OF £10 OR MORE WILL RECEIVE A FREE CD OR 7" SINGLE OF OUR CHOOSING AS A BONUS!
PLEASE NOTE ALL CDs PRICED £5 AND CHEAPER WILL BE SENT WITHOUT JEWEL CASES BUT WILL BE COMPLETE IN A PROTECTIVE PLASTIC WALLET - THIS IS TO KEEP THE POSTAGE WEIGHT DOWN AND ENABLE US TO SELL THESE CDs AT SUCH A CHEAP PRICE!!
IF THE CD ORIGINALLY WAS PACKED IN A PRINTED WALLET OR DIGIPACK IT WILL BE SENT COMPLETE AND HAS BEEN PRICED TO COVER THE EXTRA POSTAGE
Although we hope we will clear all of our CDs in the sale, any titles we do have left at the end of the sale will either revert to their old prices once the sale is finished or be discontinued and remaining stock recycled
Any mailorder items that came with a bonus CD or DVD, these bonus discs are NOT included with the item in this sale!