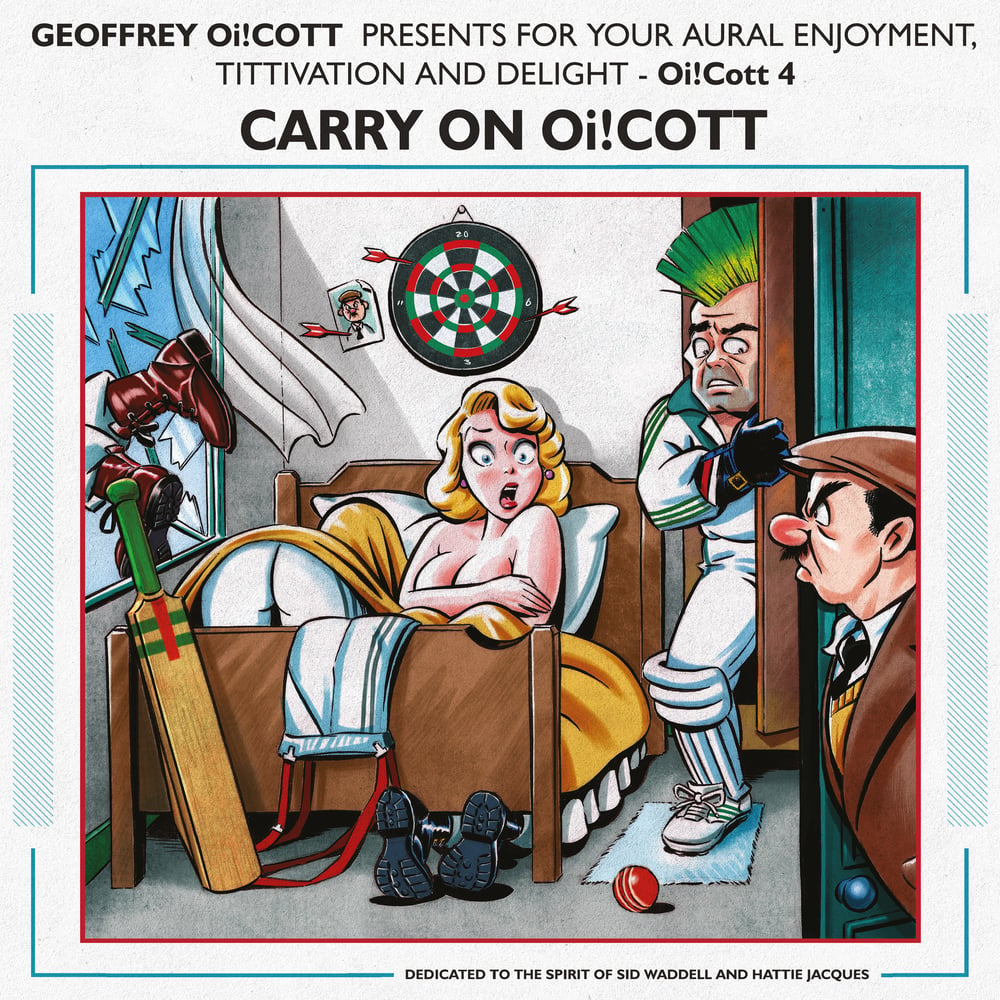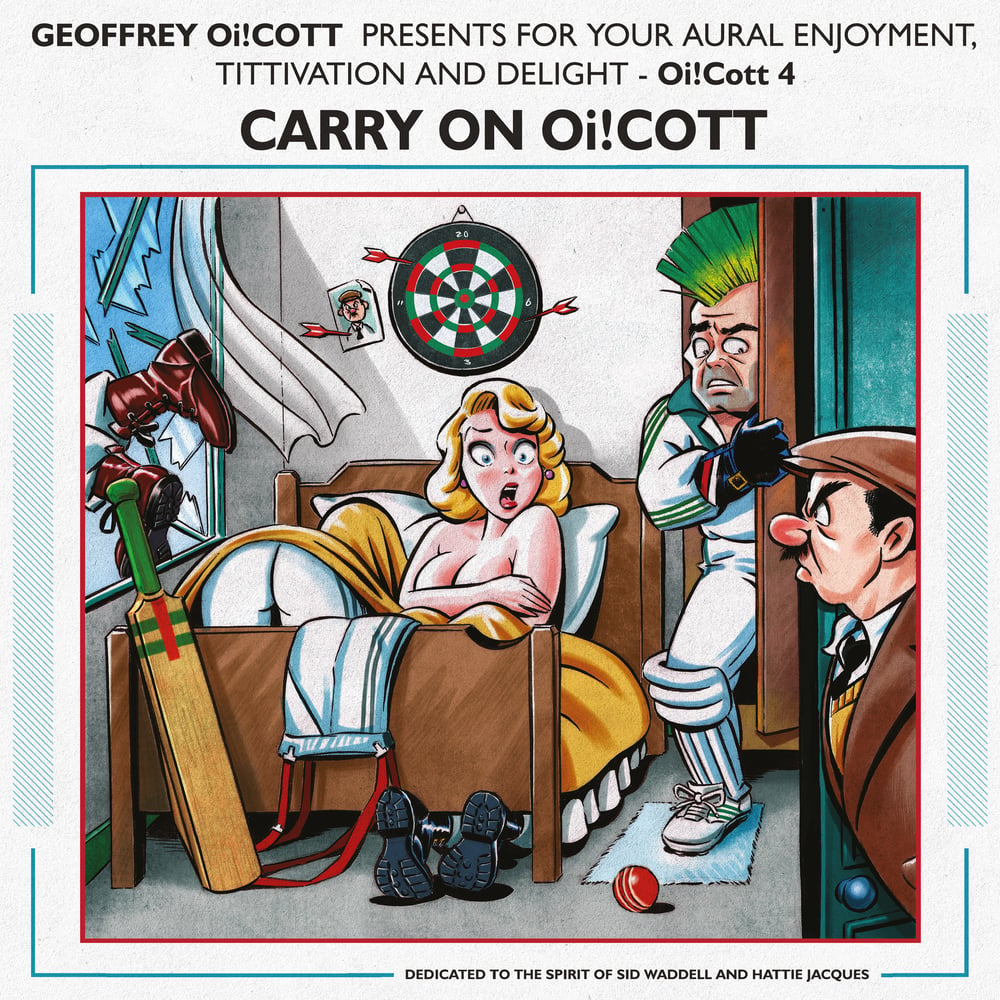 GEOFFREY OI!COTT - CARRY ON OI!COTT VINYL LP WITH CD INCLUDED
by Geoffrey Oicott
£15.00
**IN STOCK NOW!!**
The kings of Cricket themed Street Punk are back! "CARRY ON OI!COTT" is the fourth album by the legends that are GEOFFREY OI!COTT! They've donned the whites again ready for the new season, and bowled us over with 12 new hard hitting future punk classics that will hit you for six!
With artwork inspired by the classic Secret Records comp , "CARRY ON OI!COTT" will thrill you with more inspired tunes that will leave you wondering just how many more double entendres can the sports of Darts and Cricket can there be !
GEOFFREY OI!COTT have been an ever present for several seasons for Boss Tuneage now, and are still ready to come up to crease (or oche, for that matter) and deliver the goods - whether singing about their beloved ale (Gimme Some Head, Yorkshire Blonde) , darts (Dartitis, The Frimley Green Preservation Society) or cricket (Carry On Swinging, Beamers, Fanny Batter On A Sticky Wicket) its hard to believe they have kept us waiting 7 years since the last album "Sticky Wickets" - but the wait is over!!
Available on mailorder only limited edition coloured vinyl LP or good old fashioned black vinyl - all copies come with a CD in PVC wallet included of all tracks
SIDE A
A1 DARTITIS
A2 DOPE PUNKS IN WHITE
A3 CHAOS OK
A4 MILF OI!
A5 WOW WOW AND THRICE WOW
A6 GIMME SOME HEAD
SIDE B
B1 FANNY BATTER ON A STICKY WICKET
B2 BEAMERS
B3 YORKSHIRE BLONDE
B4 THE FRIMLEY GREEN PRESERVATION SOCIETY
B5 CARRY ON SWINGING
B6 BUS FARE HOME