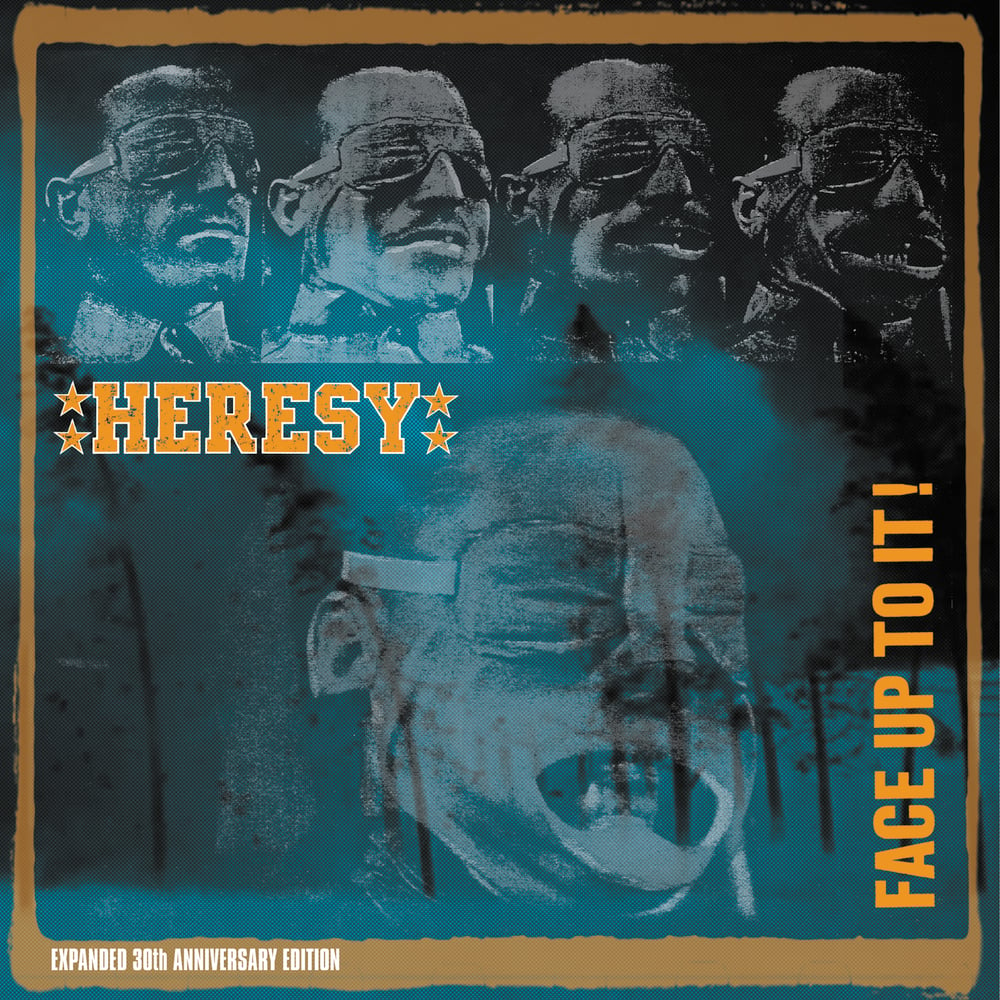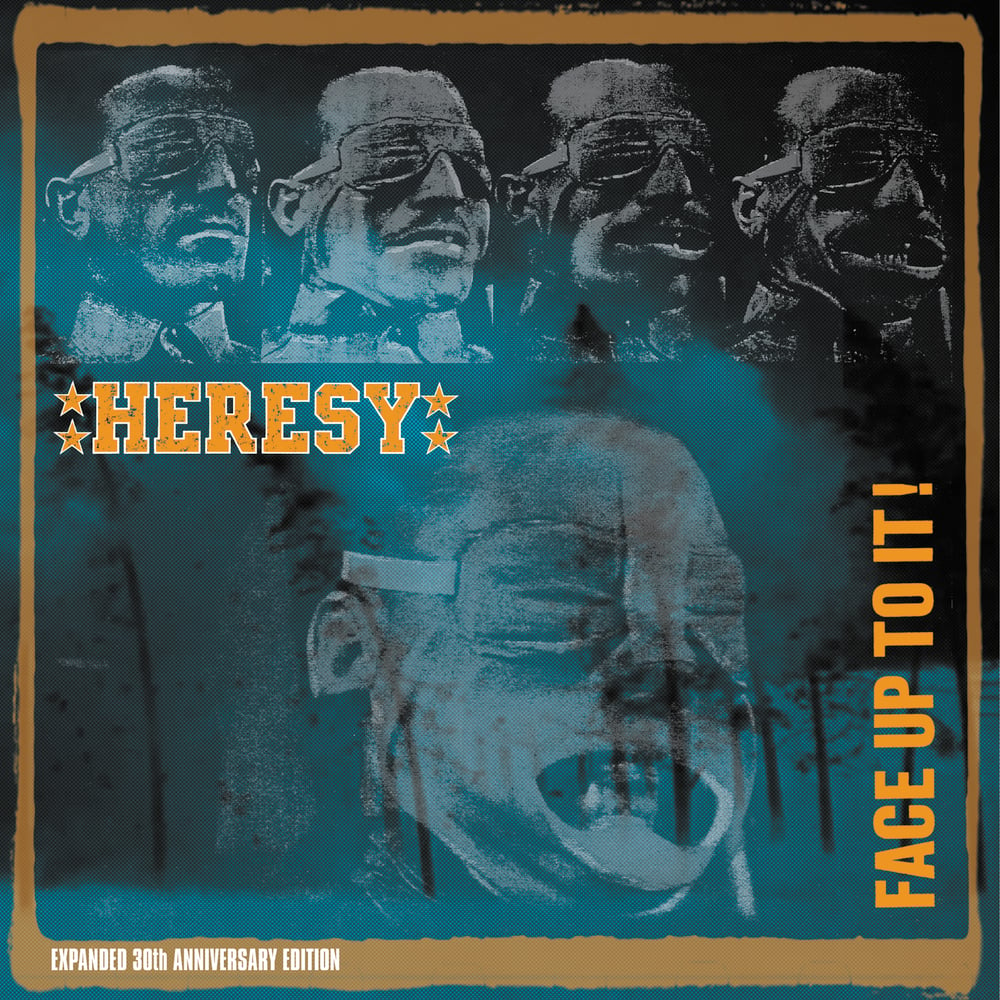 HERESY - FACE UP TO IT! 30TH ANNIVERSARY EDITION CD
by Heresy
£8.50
***IN STOCK NOW! **
If you mention HERESY's "FACE UP TO IT!" album many people will tell you what a great album it was, let down by horrendous production. Now, 30 years since it was recorded, the band undertook a mammoth project to make the album finally sound how they had envisaged
The original multi track master tapes were unearthed and baked to allow a transfer of all the raw recorded material and for the band to do a totally ground up restoration/remix on not only the original album, but also the rest of the session that included the bonus tracks originally only released on the Japanese version of the album "Voice Your Opinion"
To say that the results have been remarkable would be an understatement and have exceeded the bands own expectations - turns out underneath the muddy production there was a phenomenal album just waiting to get out!
But don't just take my word for it, listen to two tracks here to see the amazing difference...
www.bosstuneagerecords.bandcamp.com/album/face-up-to-it-30th-anniversary-edition
So we proudly present FACE UP TO IT! in 2018, sounding as the band hoped it would in 1988! And because its a special release, we have gone to town on the packaging! 26 track CD featuring all tracks from the original session and featuring liner notes from all band members.
You can also order your CD with a classic HERESY - FACE UP TO IT T shirt design in the size of your choice for a limited period - check our other listings!
01 CONSUME
02 FACE UP TO IT!
03 BELIEF
04 FLOWERS IN CONCRETE
05 TOO CLOSE TO HOME
06 NETWORK OF FRIENDS
07 WHEN UNITY BECOMES SOLIDARITY
08 ACCEPTANCE
09 CORNERED RAT
10 DEDICATION FROM INSPIRATION
11 AGAINST THE GRAIN
12 SICK OF STUPIDITY
13 TRAPPED IN A SCENE
14 BELIEVING A LIE
15 INTO THE GREY
16 BUILD UP - KNOCK DOWN
17 THE STREET ENTERS THE HOUSE
18 MAKE THE CONNECTION
19 NEVER HEALED
20 OPEN UP
21 STAND PROUD
22 TOO SOON TO JUDGE
23 A SENSE OF FREEDOM
24 CONFORM
25 STANDING HARD
26 THE WAY FORWARD