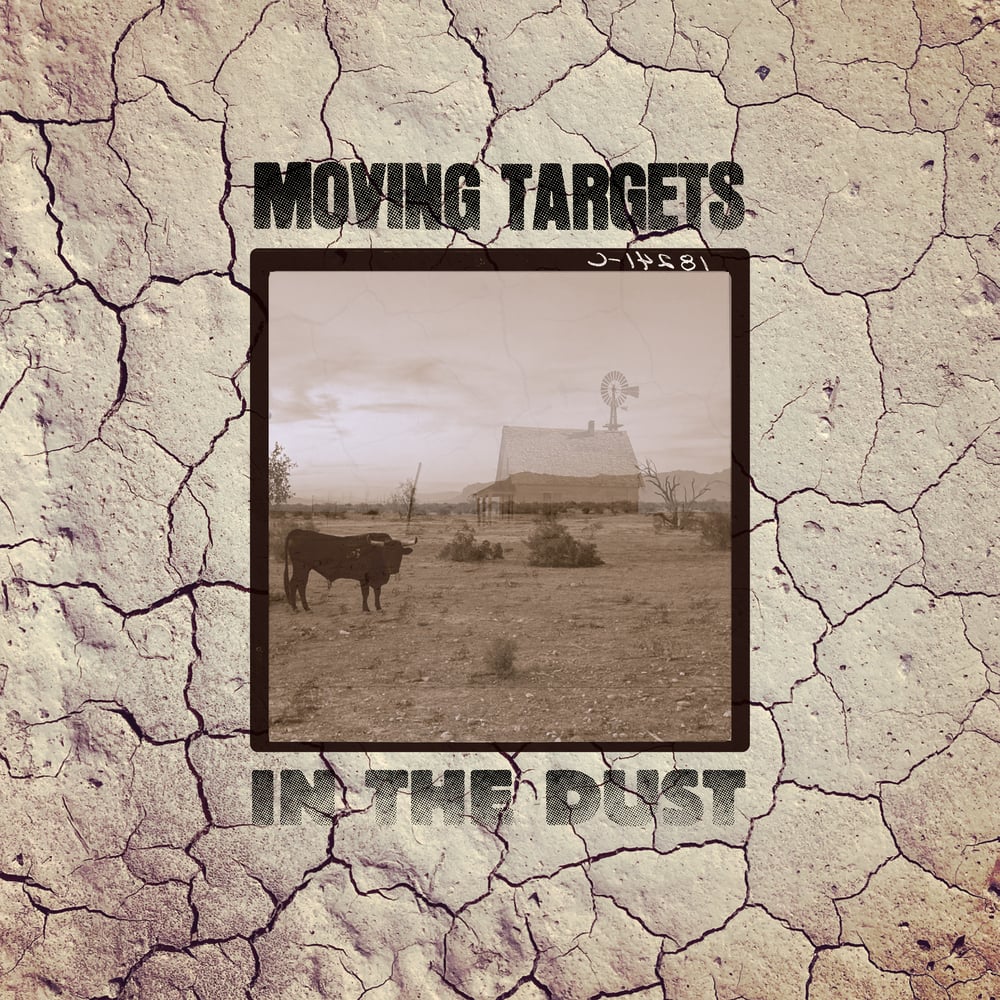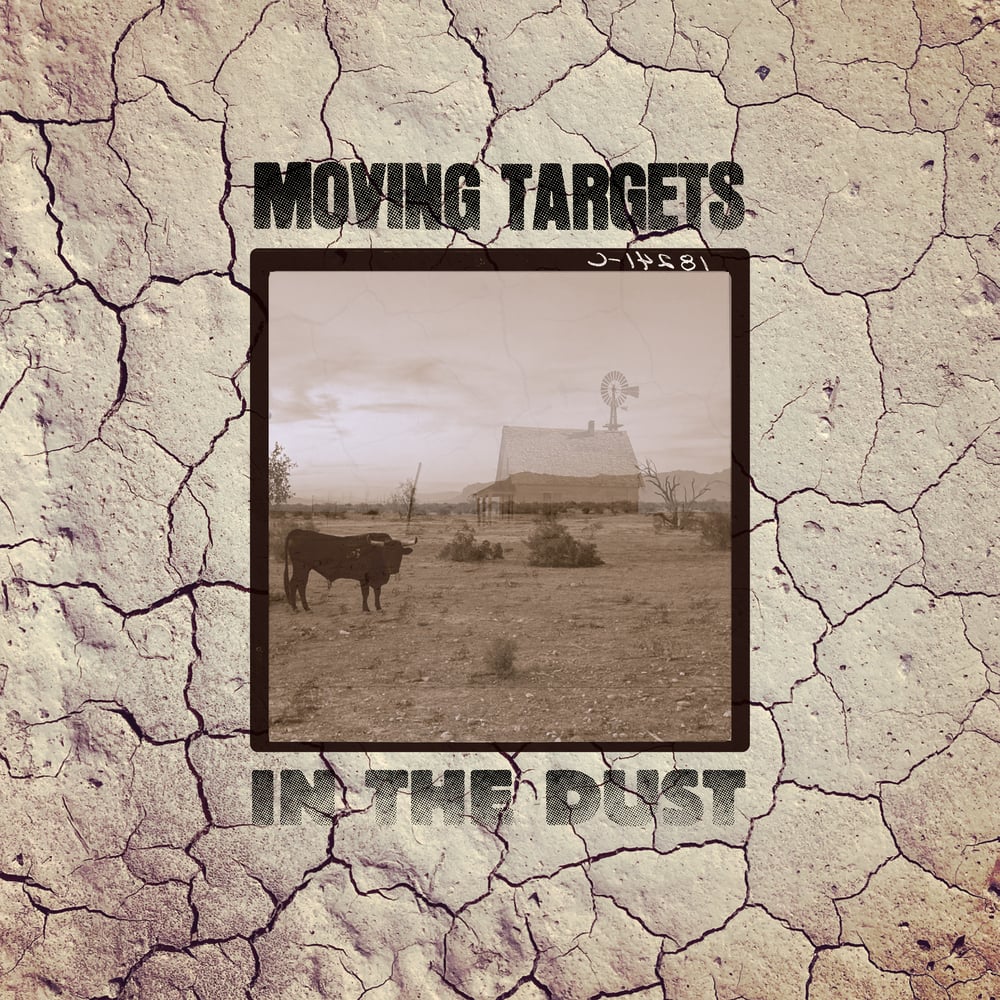 MOVING TARGETS - IN THE DUST CD
by Moving Targets
£10.00
**IN STOCK NOW**
**IN GERMANY, AS WE CAN NO LONGER GUARRANTEE OUR RECORDS NOT BEING REJECTED BY CUSTOMS POST BREXIT, PLEASE ORDER DIRECT FROM FLIGHT 13 - www.flight13.com - SADLY WE CANNOT COVER ANY ADDITIONAL POSTAGE COSTS THAT MAY BE RECEIVED BY HAVING TO RESEND OUT GOODS, SO PLEASE IN GERMANY GO TO FLIGHT 13 DIRECTLY, THANK YOU!**
Boss Tuneage is overjoyed to announce MOVING TARGETS' new studio album "IN THE DUST"!
Following on from 2018's "Wires" LP, their first studio album in over 25 years, and follow up "Humbucker" in 2020, "IN THE DUST" is the latest highly anticipated installment in the reborn band that even a global pandemic couldn't stop , MOVING TARGETS in the 21st century is a powerhouse, coupling the next-level songwriting craft of Kenny Chambers with the cast-iron rhythm section of Yves and Emilien, "IN THE DUST" is everything you would want and expect from a MOVING TARGETS record, and more. Recorded with J ROBBINS (JAWBOX) "IN THE DUST" is a classic in the making!
The album will be available in record shops from January 27th 2023 and the CD version is again a co- release with Waterslide Records in Japan. Due to serious issues with customs following Brexit, we also highly recommend people in Germany and wider mainland Europe consider ordering direct with Flight 13 due to customs issues caused since Brexshit.
Apart from this CD version , we also have available elsewhere on our webstore, a vinyl version with CD in PVC wallet included, so you get the best of both worlds. In addition to that, there is a mail order only exclusive European coloured vinyl version, strictly limited to 250 copies worldwide – this version is only available through our mailorder on a first come first served basis, we also have a super limited edition package offer for all 4 colour variants of the album (3 colour variants for Boss T, Flight 13 and Dead Broke plus black vinyl)
This CD is a co-release with our sister label Waterslide Records in Japan
1 WIPER
2 MAKE IT EASY
3 SACRIFICE
4 OVER MY HEAD
5 DECADENT SIDE
6 ORDINARY SUMMER
7 TO THE SEA
8 MILES AWAY
9 VICTIM OF LOVE
10 STATION
11 E BOW
12 END OF THE LINE