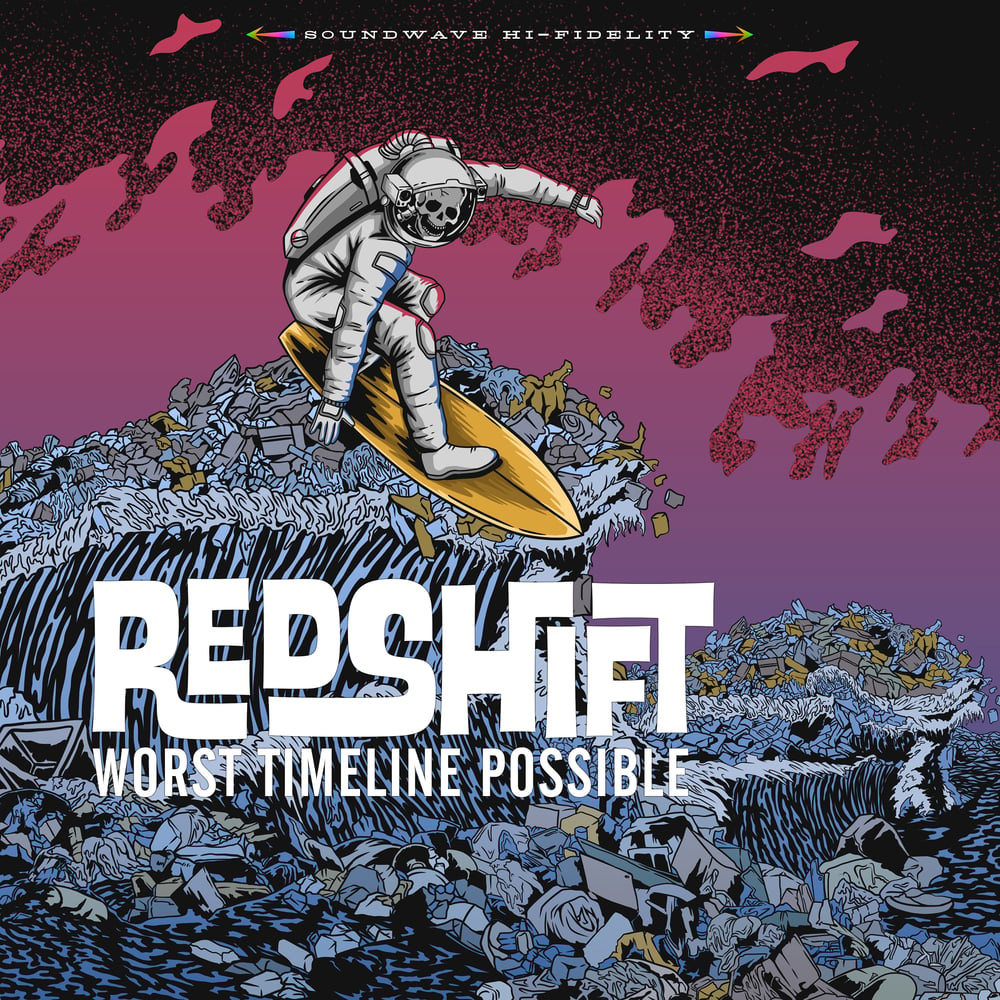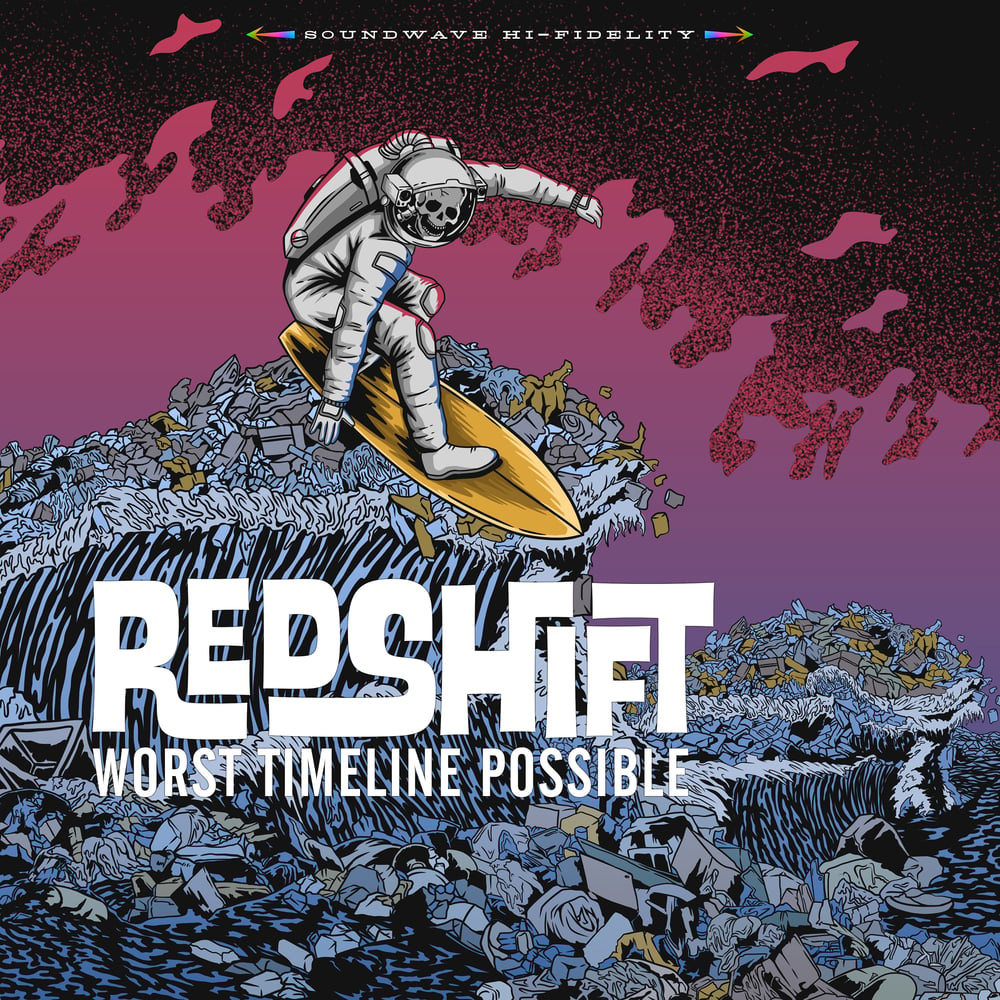 REDSHIFT - WORST TIMELINE POSSIBLE LP with CD included
by Redshift
£15.00
**IN STOCK NOW!**
**IN GERMANY, AS WE CAN NO LONGER GUARRANTEE OUR RECORDS NOT BEING REJECTED BY CUSTOMS POST BREXIT, PLEASE ORDER DIRECT FROM FLIGHT 13 - www.flight13.com - SADLY WE CANNOT COVER ANY ADDITIONAL POSTAGE COSTS THAT MAY BE RECEIVED BY HAVING TO RESEND OUT GOODS, SO PLEASE IN GERMANY GO TO FLIGHT 13 DIRECTLY, THANK YOU!**
Boss Tuneage is thrilled to announce the debut album by REDSHIFT!
REDSHIFT is the latest band from US hardcore punk legend VIC BONDI!
From being a founder member of political Chicago punk icons ARTICLES OF FAITH, to his later bands such as ALLOY and JONES VERY, to later solo releases as well as more recent projects such as REPORT SUSPICIOUS ACTIVITY and DEAD ENDING, Vic Bondi has been one of the most hugely influential figures in the US hardcore punk scene since 1981 and for the following 4 decades!
Now relocated to Seattle, comes "WORST TIMELINE POSSIBLE", Vic's first album release in over 5 years, and the debut release by his new band REDSHIFT, featuring Vic team up with bassist Michael Catts and drummer Adam Gross, and its everything you would expect from a Bondi release, coupling the power of his earlier body of work with a twisted Dick Dale / Link Wray inspired surf edge
Nothing left to do but ride the incoming tsunami, REDSHIFT are a surf band for the apocalypse, punk and politics on a waxed board
With artwork by John Yates, "WORST TIMELINE POSSIBLE" is available on mailorder only limited edition coloured vinyl LP or good old fashioned black vinyl - all copies come with a CD in PVC wallet included of all tracks
SIDE A
A1 ORION
A2 I WILL WON'T
A3 THE DOSSIER
A4 LIGHTS OUT
A5 POLYMATH
SIDE B
B1 LEKTOR
B2 IT CAN'T HAPPEN HERE
B3 DALI'S TRIM
B4 STEAM SHOVEL
B5 EGONAUT
B6 STATE OF MIND