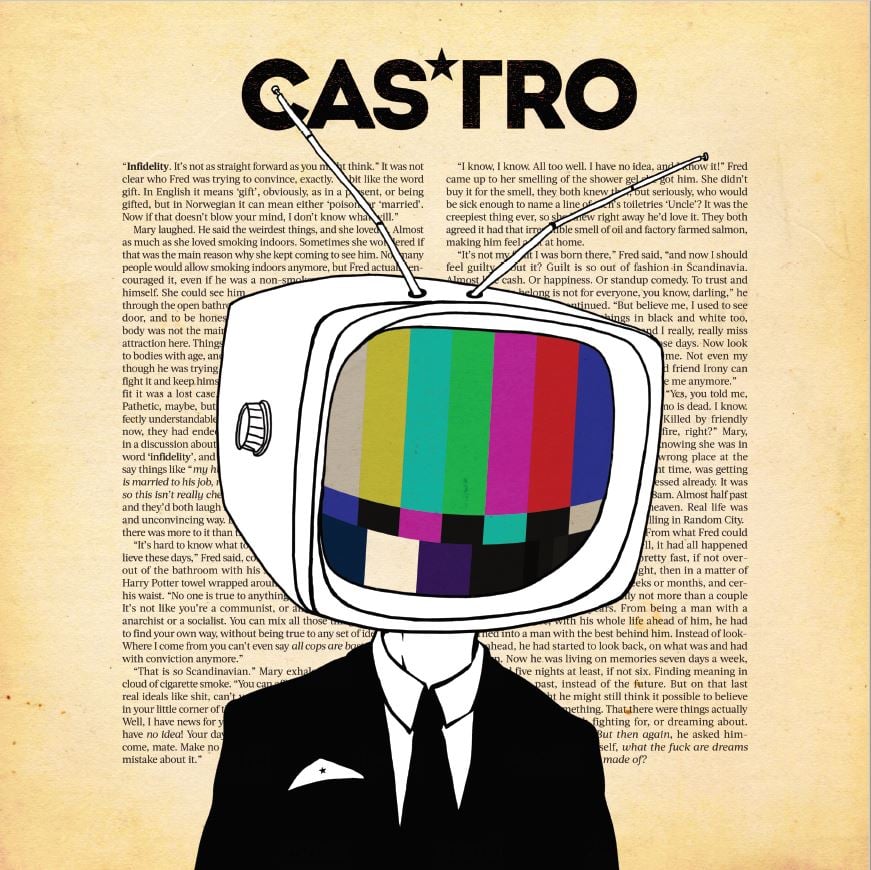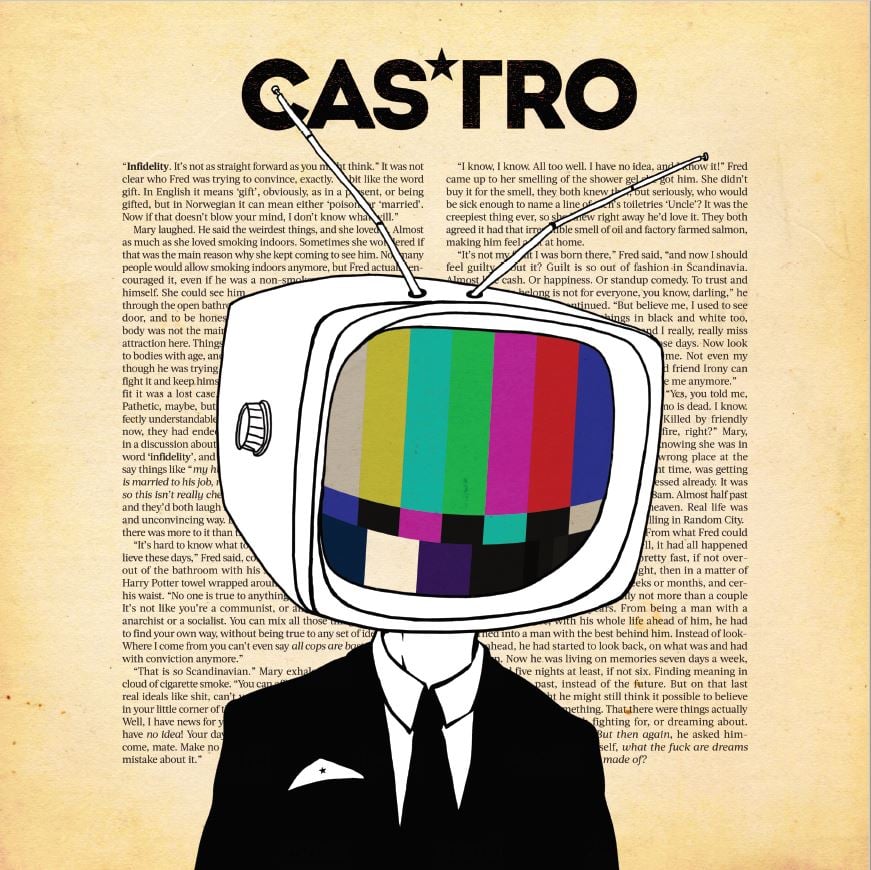 CASTRO - INFIDELITY VINYL LP with CD Included
by Castro
£10.00
**IN STOCK NOW!!**
CASTRO are a relatively new band, but feature many people you will recognise if you know your Norwegian punk history of the past 30 years. Featuring members of Norwegian punk legends ANGOR WAT and ISRAELVIS, and the welcome return of Katja (ex LIFE BUT HOW TO LIVE IT) on vocals, the band released the critically acclaimed "THE RIVER NEED" album at the tail end of 2014.
Now, in association with the bands own Kong Tiki label, the long awaited follow up, over three years in the making is here, and its been worth the wait! "INFIDELITY" is exactly what you would hope it would be, not the dreaded "difficult second album" but the sound of a band blossoming.

Limited Edition Mailorder Only Coloured Vinyl whilst stocks last or black vinyl - all with CD included of all tracks plus extra track "Golden Oreole" - also available as a limited edition CD!
A1 INFIDELITY
A2 THE GREAT ESCAPE
A3 PERSONAL QUESTION
A4 UNDERCOVER
A5 TIME BOMB
A6 IRONIMO IS DEAD
B1 SCANDANAVIAN
B2 SHARE THE BURDEN
B3 LIVING THE DREAM
B4 A GIRL THAT SLEEPS ALONE
B5 LONG STORY SHORT