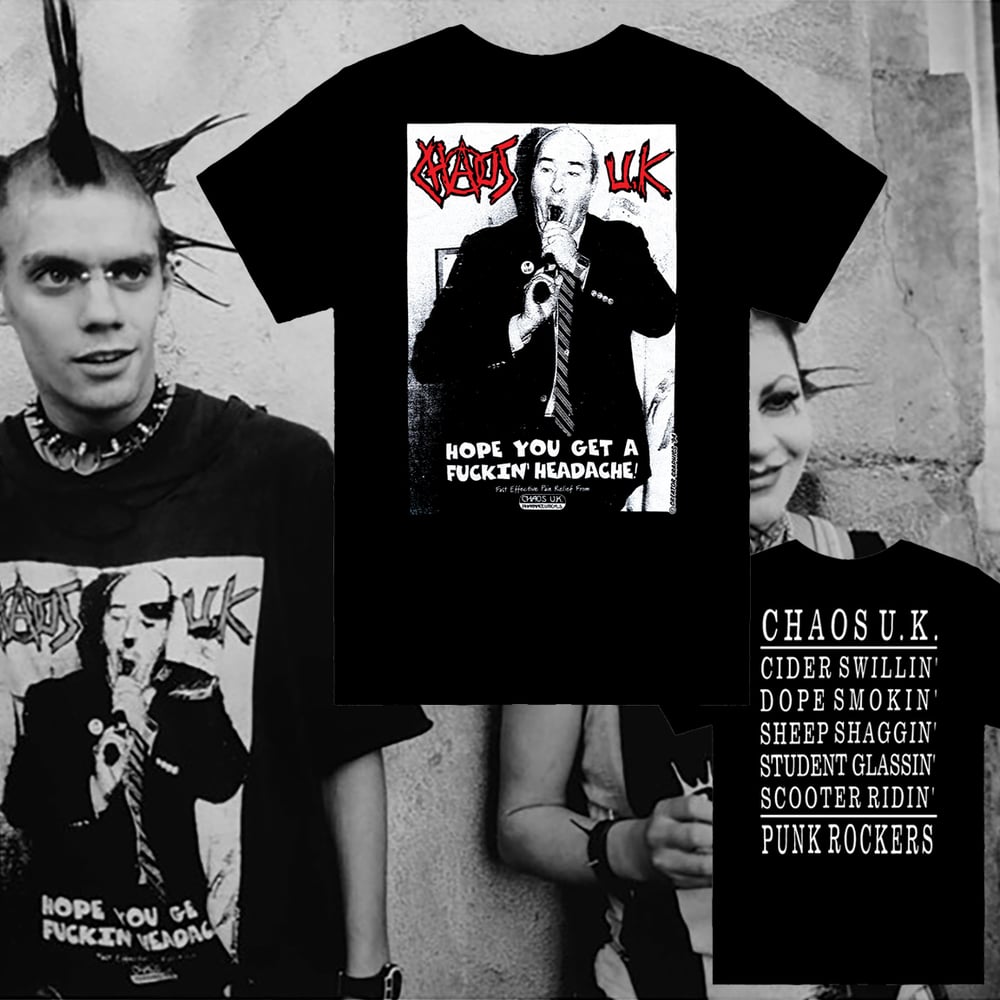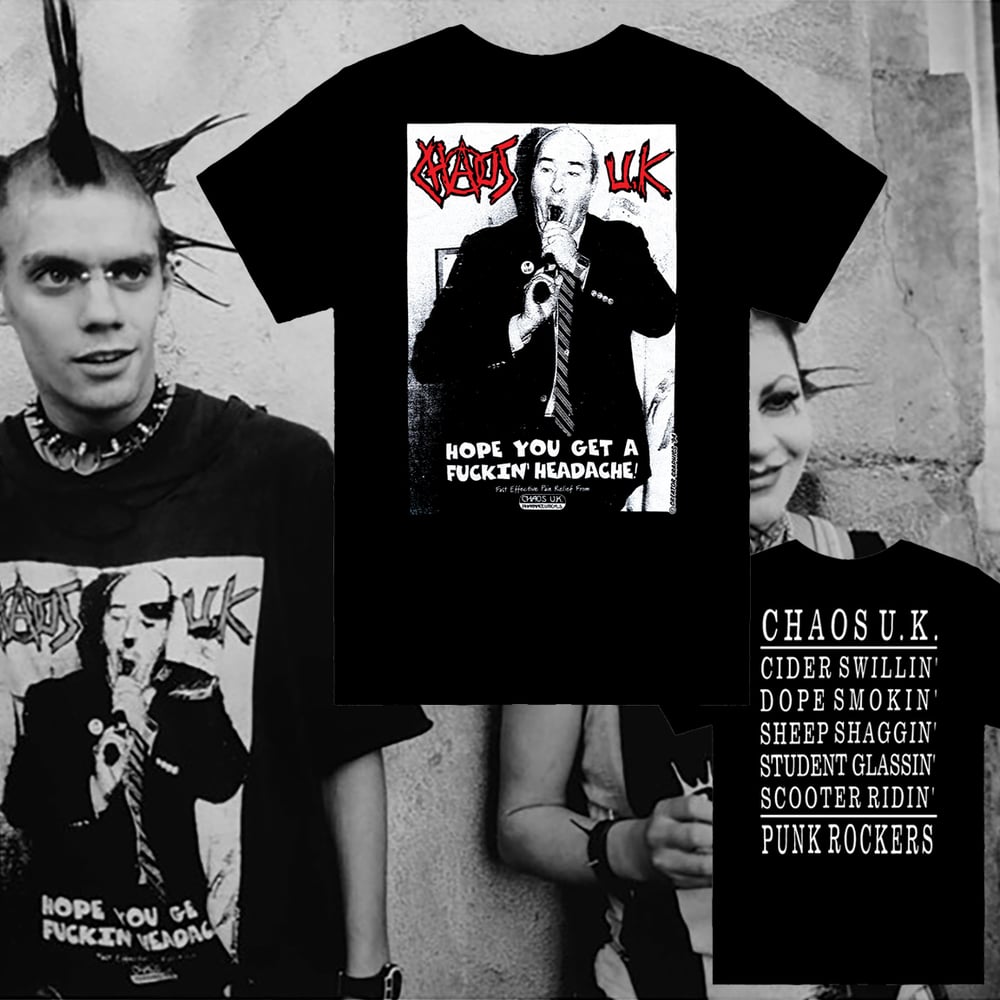 CHAOS UK 1994 U.S. TOUR T-SHIRT OFFICIAL LIMITED REPRINT
by Chaos UK
£17.00
The Chaos UK 1994 U.S. "Hope You Get A Fuckin' Headache!" Tour T-Shirt as originally designed by Welly Artcore / Creator Graphics official limited reprint on black Gildan Ultra shirt with two colour front print and one colour back print. As seen in "Decline Of Western Civilization Part III" and featured in the Chaos U.K. tour book "Directions To The Outskirts Of Town".
Scroll down for available size options
Check our other listing for CHAOS UK SHIRT AND ARTCORE 42 WITH POLISH PUNK 7" EP combination deal option whilst stocks last.
This page is for U.K. orders only, for U.S. orders and worldwide wholesale requests visit:
www.https://artcorefanzine.bigcartel.com/