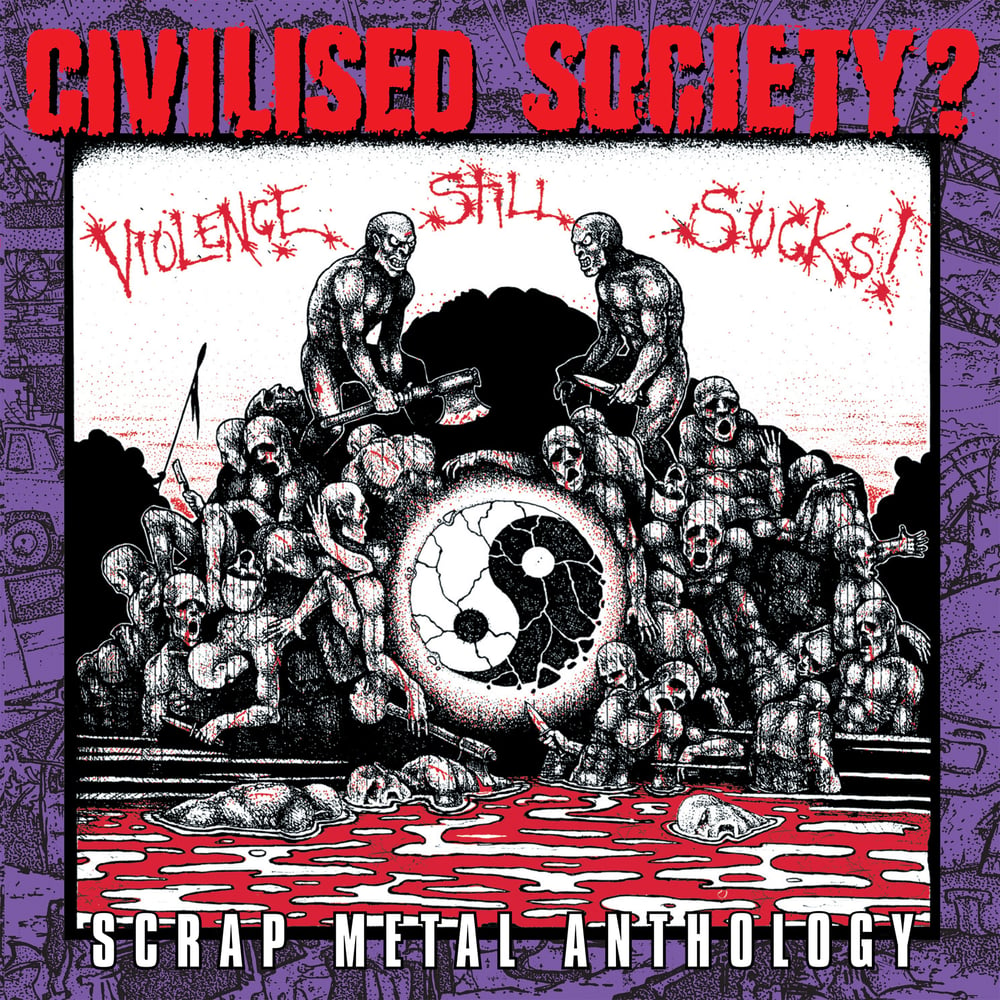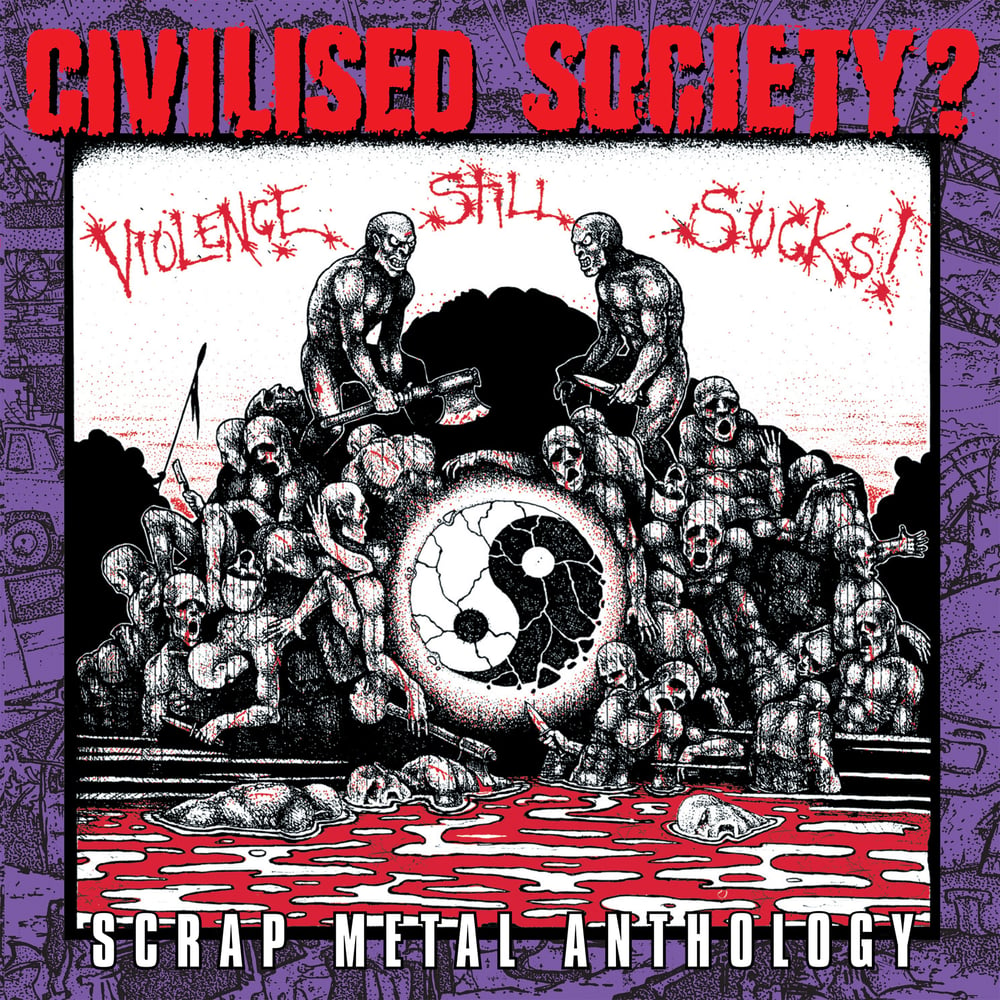 CIVILISED SOCIETY? - VIOLENCE STILL SUCKS : SCRAP METAL ANTHOLOGY DOUBLE CD
by Civilised Society?
£9.50 / Sold Out
***SOLD OUT FROM US, BUT COPIES STILL AVAILABLE FROM THE BAND!**
CIVILISED SOCIETY? were one of the most recognisable names on the UK hardcore punk scene of the late 80s, and recently reformed, playing a bunch of shows over the past couple of years including the Rebellion Festival, followed by UK and European Tours which saw the release of the new "WAR IN MY HEAD" EP by ourselves last Autumn, which saw the band gaining supporters both old and new to their powerful live dynamics!
Now, to co-incide with their next tour in April, and whilst we await the new album and European tour due later this year, comes this timely double CD re-issue of their two 1980s albums ("SCRAP METAL" and "VIOLENCE SUCKS") plus 4 bonus tracks recorded for various comps.
Released in co-operation with Ruin Nation Records in Germany, this 25 track comp has been lovingly re-mastered and not only features both albums with original artwork, but also a booklet containing liner notes from Shane Dabinett, of Manic Ears Records, for whom the two albums were originally released. Another welcome addition to the Boss Tuneage Retro Series!
Packaged as 2 x CDs in wallets recreating the original artwork, into card outer spined wallet with a 16 page full colour booklet
In Germany please order from Ruin Nation!
TRACKLIST
CD.1 SCRAP METAL:
1. Is There Life After Work?
2. Tonight
3. Carefree
4. Pansies
5. Blotting Paper For Breakfast
6. Don't Leave Me Now
7. The Fairer Sex
8. Just A Dream
9. Last Cough Last Laugh
10. Will We Fall?
11. Star Wars
12. It's Getting Worse
CD.2
VIOLENCE SUCKS plus Bonus.:
13. Violence Sucks
14. Fireball Finale
15. Free The World
16. I Can Be Free
17. Treedom
18. Life Is Pain (I Wanna Be Insane)
19. White Whips:Black Flesh
20. Tooth & Claw
21. Epitaph
22. Monotony (Bonus Track)
23. Treedom (Dub) (Bonus Track)
24. Edge Of Darkness (Bonus Track)
25. Why? (Bonus Track)