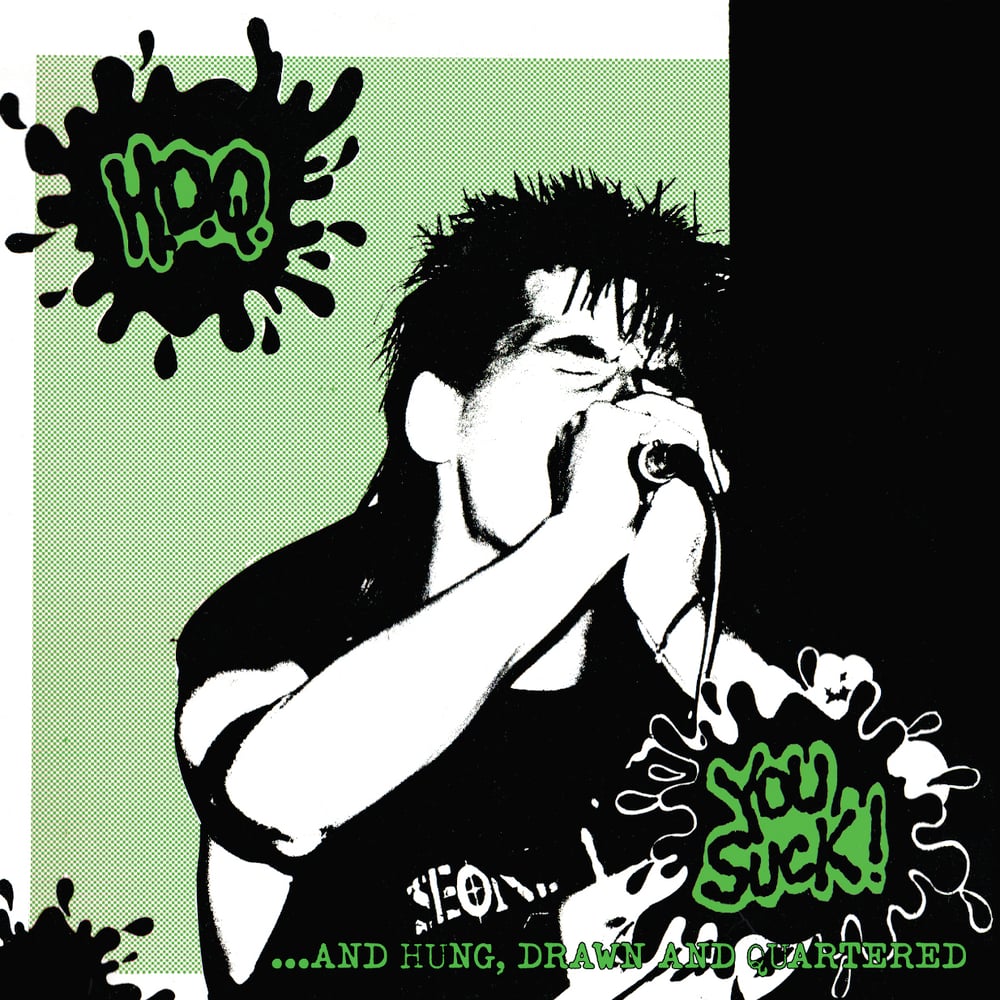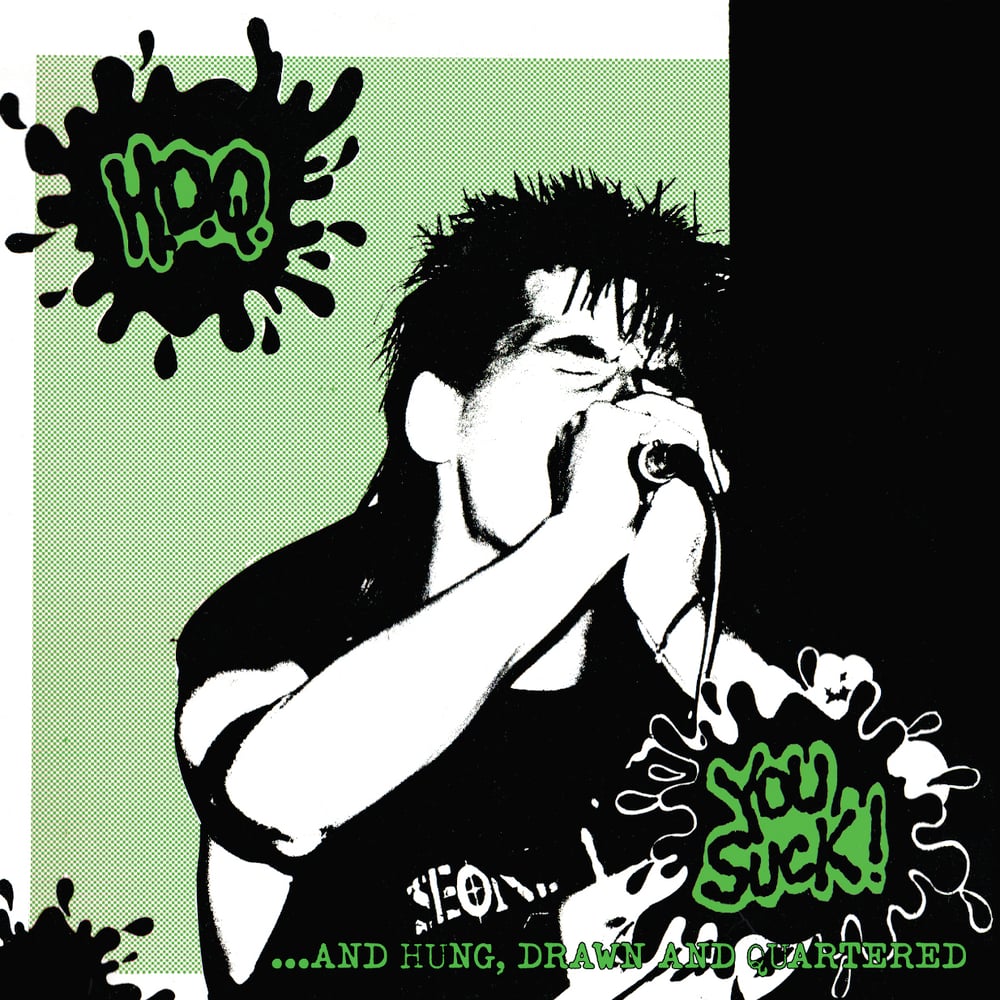 HDQ - YOU SUCK / HUNG DRAWN AND QUARTERED DOUBLE VINYL LP with CD INCLUDED
by HDQ
£16.00 / Sold Out
**IN STOCK NOW!! COLOUR VINYL SOLD OUT - BLACK VINYL ONLY FINAL COPIES!**
The latest release on the Boss Tuneage Retro Series is the third and final part in our trilogy of expanded vinyl releases by the UK Hardcore Punk legends that are H.D.Q.
Hailing from Sunderland, the Q were one of the most important bands in the late 80s scene, and in many ways paved the way for the likes of SNUFF And LEATHERFACE after them (in fact, three members of HDQ ended up in LEATHERFACE!)
As many of you know, the band was centred around the guitar genius of the late great Dickie Hammond, and since his passing we have been embellishing on the CD reissues we did and make these the absolute best tributes we can to the great man!
Following on from our reissue in 2017 of "SINKING", and "SOULFINDER" in 2018, 2019 sees us release "YOU SUCK", the bands first album from 1987.
Here the original 11 track album is accompanied by a further 19 tracks including the "BELIEVE" 7" EP from 1988, two demo sessions from 1987 and 1989, and the earliest recordings of the band - the "HUNG DRAWN AND QUARTERED" 12" and "Take Control" from the "RELYING ON US" Comp 7", which featured a totally different line up and style to the later incarnations of the band.
There is also a CD enclosed featuring all 30 tracks, plus a 12" insert and tribute insert.
The double LP is available on special mailorder only coloured vinyl, limited to just the first 100 copies, or standard black vinyl
TRACKLISTING:
A1 YOU SUCK
A2 GREY WORLD
A3 I WILL NOT
A4 THOSE REMEMBERED TIMES
A5 HAVE FAITH
A6 I TRY
A7 TRUST
B1 POSITIVE ATTITUDE
B2 REDNECK
B3 TOMBSTONES OF BLASPHEMY
B4 RACE RIOT
B5 BELIEVE
B6 THERE COMES A TIME
B7 FALLING
B8 THROUGH MY EYES
C1 LOVE ALONE
C2 RACE RIOT
C3 THOSE REMEMBERED TIMES
C4 JUST WHEN I THOUGHT
C5 THROUGH MY EYES
C6 THE GRASS IS GREENER
C7 TAKE CONTROL
D1 ETHIOPIA
D2 AMALGAMATION
D3 SUICIDE
D4 KILLER LOVE
D5 EVILUTION
D6 GENOCIDE
D7 TERRORIST
D8 ETHIOPIA II
A1 - B4 : YOU SUCK LP
B5 - B8 : BELIEVE 7"EP
C1 - C2 : 1987 DEMO
C3 - C6 : 1989 DEMO
C7 : RELYING ON US COMP 7" TRACK, 1985
D1 - D8 : HUNG DRAWN AND QUARTERED 12", 1986
Plus a 30 track CD in PVC wallet of all songs