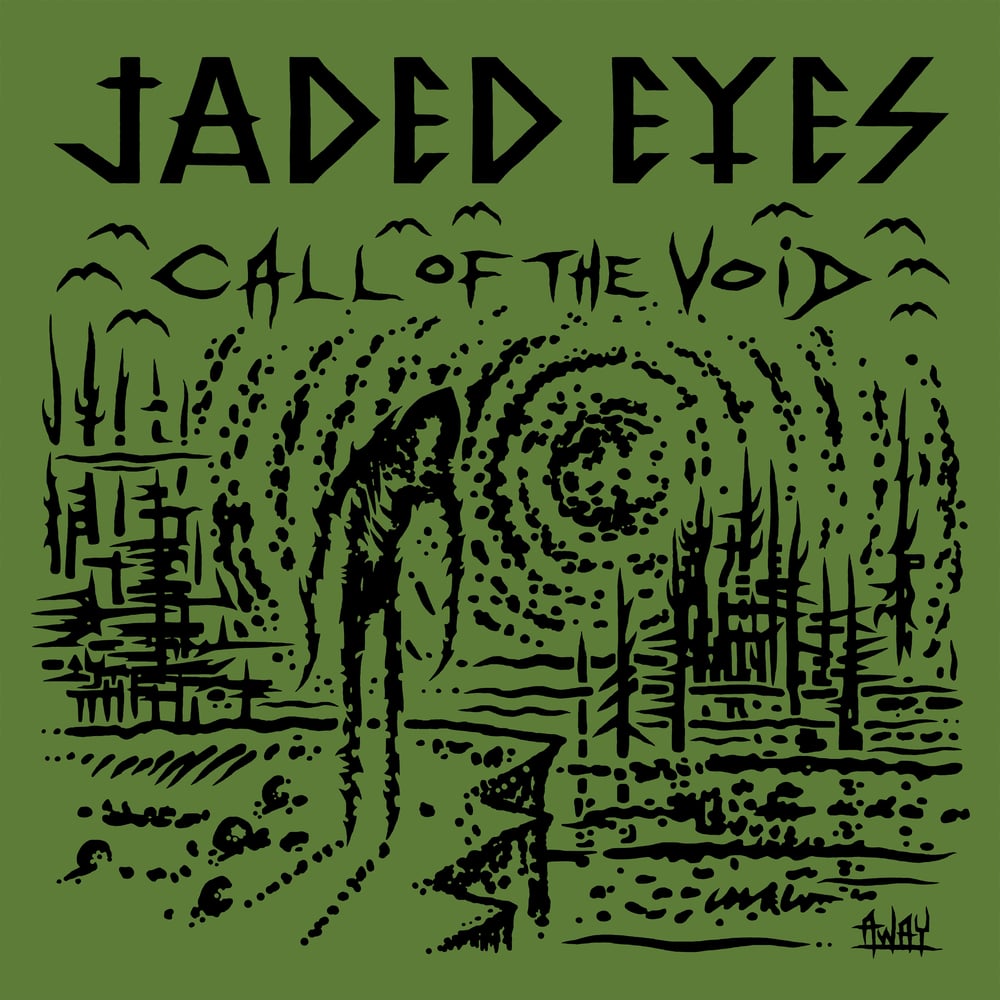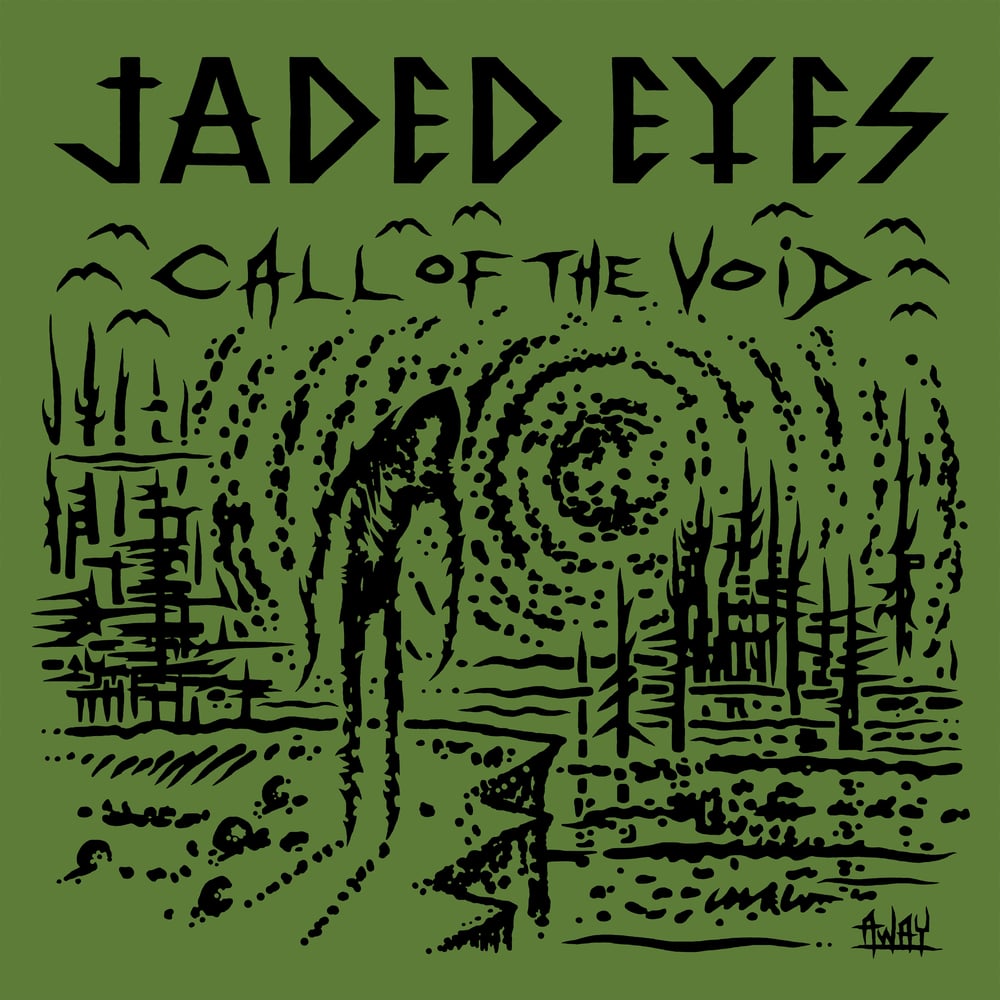 JADED EYES - CALL OF THE VOID LP with CD included
by Jaded Eyes
£12.00 / Sold Out
**IN STOCK NOW! - PLEASE NOTE : COLOURED VINYL VERSION NOW SOLD OUT, BLACK VINYL STILL AVAILABLE **
Call Of The Void" is the long awaited third album by Leeds' JADED EYES, the follow up to 2015's "The Eternal Sea". Five years has seen the band come up with yet another carefully collected album, and continues to impress with a style in some ways unique to themselves, mixing a collective love of the DIschord post hardcore sounds of DAG NASTY and GOVERNMENT ISSUE and mixing them with the home grown UK guitar driven punk sounds of the likes of THE RUTS, THE DAMNED and HDQ.
With members who have been involved in the UK punk scene for years between bands such as VOORHEES, THE HORROR, JOHN HOLMES, DEAD PETS, SEX MANIACS, GEOFFREY OI!COTT and many many more, "Call Of The Void" is a brilliant , mature exercise in skilled execution, complemented by some stunning artwork from Away (VOIVOD). You need this!
Please note the special mail order only coloured vinyl version, is strictly limited to 150 copies, available on a first come first served basis!
Vinyl also contains a CD in plastic wallet of all tracks
A co-release with Serial Bowl Records
A1 I NEVER WANT TO DIE
A2 BE NOT LIKE THEM
A3 EQUALS
A4 PREDATOR
A5 WHO ARE YOU
A6 ONE PERCENT
B1 FADE OUT
B2 FANATICS
B3 YOU MADE ME MISS
B4 HATE SPEAK
B5 SWAMP