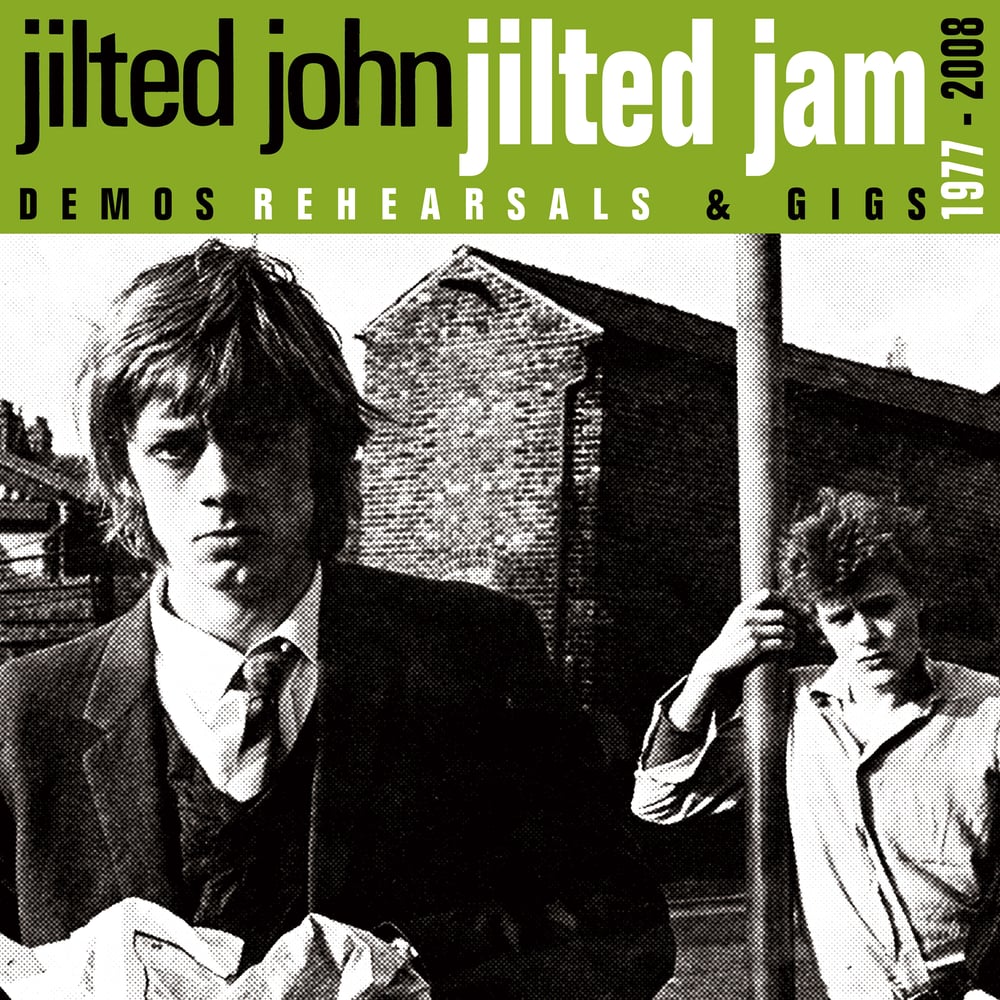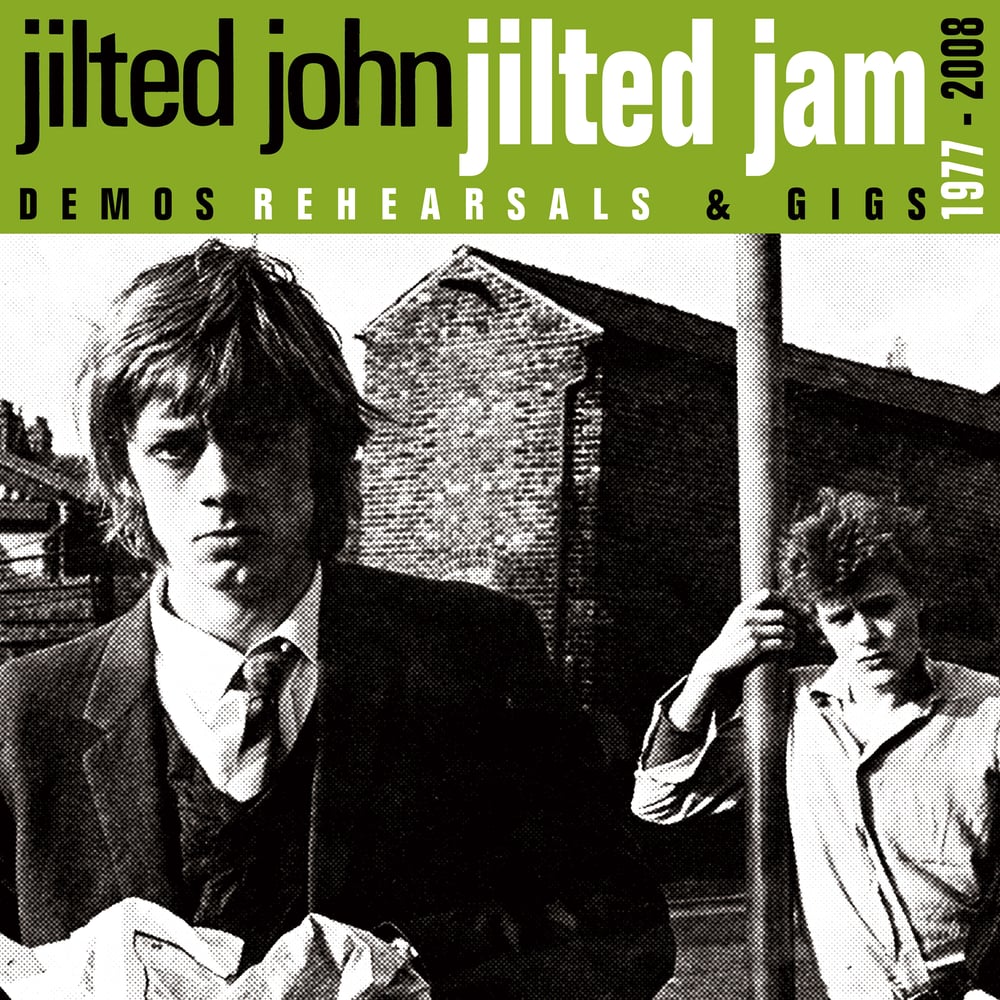 Jilted John - Jilted Jam (Demos, Rehearsals And Gigs 1977-2008) CD
by Jilted John
£8.00 / Sold Out
**IN STOCK NOW!**
JILTED JOHN is the legendary punk/new wave creation of Graham Fellows (nowadays better known as JOHN SHUTTLEWORTH) who's eponymous single was released back in 1978, rising to Number 4 in the charts and selling nearly half a million copies in the process, and became the most hated song by people called Gordon ever released with its anthemic "Gordon is a Moron" chant. The single was followed by cult classic album "TRUE LOVE STORIES", which has been name checked by many as a real inspiration to the likes of Jarvis Cocker and more with its concept album of the trials and tribulations of Jilted John's teenage angst.
Fast forward to 2016, and August sees Fellows resurrect JILTED JOHN for his first official live performance in over 37 years at the legendary Rebellion Festival in Blackpool for their 20th anniversary. To co-incide with this, Boss Tuneage has been working with Fellows to bring you "JILTED JAM", a stunning collection of unheard demos, rehearsals and gigs spanning from 1977-2008. All tracks previously unreleased before now!
Available on CD or limited edition coloured double Vinyl LP.
TRACKLISTING:
1. JILTED JOHN (live at Erics, Liverpool, May 12th, 1978)
2. UNKNOWN INTERVIEW CLIP 1
3. JILTED JOHN (original demo, Dec 77)
4. GOING STEADY (live at Erics, Liverpool, May 12th, 1978)
5. UNKNOWN INTERVIEW CLIP 2
6. JILTED JOHN (What's On, Granada TV, April 78)
7. GOING STEADY (live at Big Chill, August 2008)
8. BAZ'S PARTY (band Rehearsal, Sept 1978)
9. RADIO CLIP 1 (BBC Radio 1, Nov 1978)
10. BIRTHDAY KISS (live at Erics, Liverpool, May 12th, 1978)
11. SHIRLEY (band rehearsal, September 1978)
12. UNKNOWN INTERVIEW CLIP 3
13. MY LOVE'S JUST BEGUN (unreleased recording, 1979)
14. BAZ'S PARTY (original demo, 6th August 1978)
15. RADIO CLIP 2 (BBC Radio Manchester, Nov 1978)
16. BIRTHDAY KISS (live at Big Chill, August 2008)
17. PAPERBOY SONG (original demo, July 1978)
18. RADIO CLIP 3 (BBC Radio Manchester, Nov 1978)
19. KEIRA KNIGHTLY (live at Big Chill, August 2008).
20. STOODUP STEPHEN (original demo, Jan 1978)
21. DEBBIE, DEBBIE (live at Eric's, Liverpool, March 78)
22. TRENDY WENDY (original demo, April 1978)
23. JILTED JOHN (live at Big Chill, August 2008)
24. SHARON SONG (original demo, incomplete, early 1978)