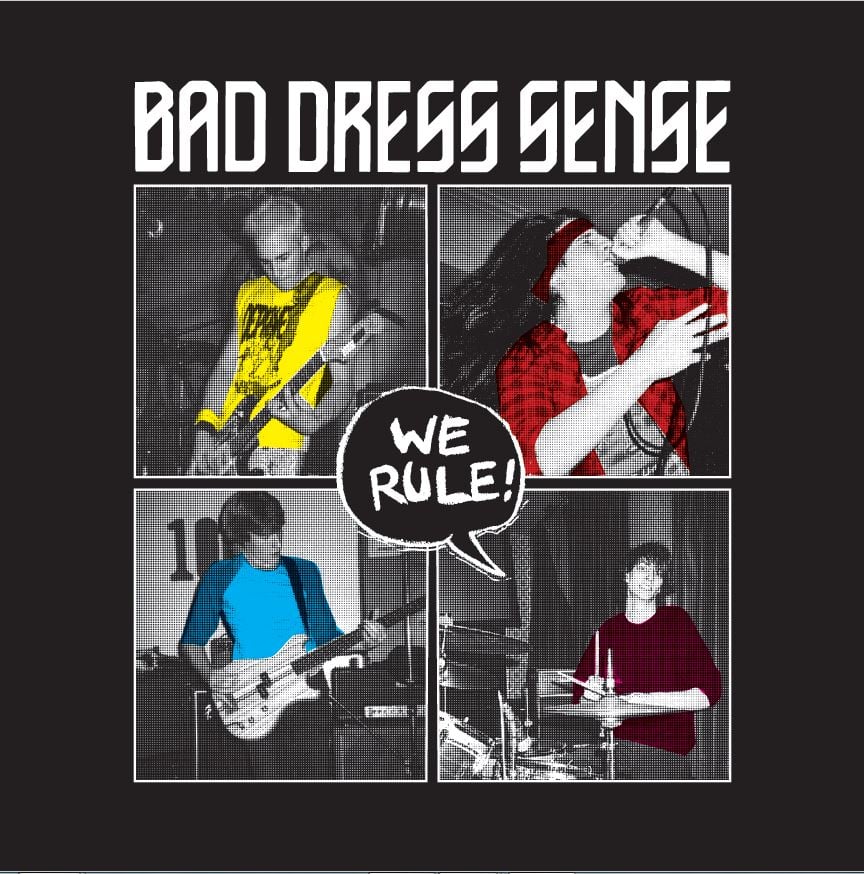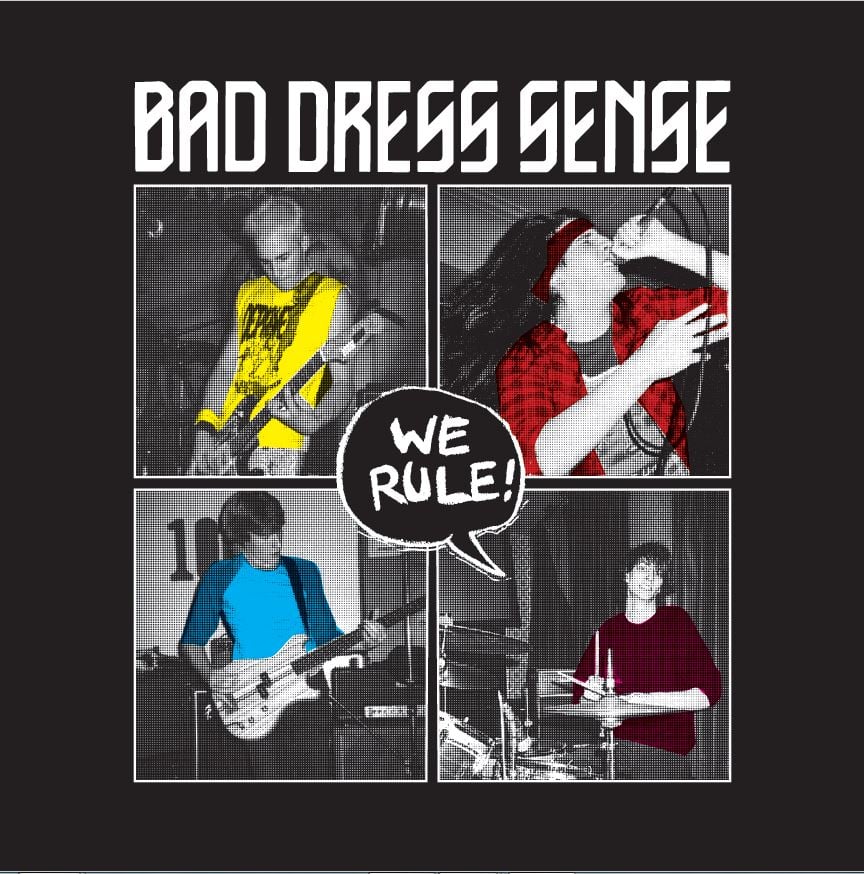 MADE TO ORDER SERIES #3 : BAD DRESS SENSE - We Rule: Teen Beat Music At Its Very Best VINYL LP
by Bad Dress Sense
£15.00 / Sold Out
**THIS IS A LIMITED EDITION VINYL PRE ORDER FOR A "MADE TO ORDER" VINYL RELEASE. THE VINYL WILL NOT BE AVAILABLE TO ORDER AFTER JUNE 2ND, 2017. WE WILL ONLY BE MAKING COPIES TO THE AMOUNT OF ORDERS WE GET. THERE WILL BE NO OPPORTUNITY TO PURCHASE COPIES AT A LATER DATE, AS WE WILL NOT BE MAKING ANY ADDITIONAL COPIES !
THE VINYL WILL BE PRODUCED AFTER THE PRE ORDER ENDS, AND WE ANTICIPATE IT TAKING ABOUT 5 WEEKS FROM THEN TO ARRIVE WITH YOU.
PLEASE DO NOT ORDER ANYTHING ELSE FROM OUR WEBSTORE WHEN PRE-ORDERING THIS, PLEASE ORDER ON ITS OWN SO AS NOT TO HOLD UP THE REST OF YOUR ORDER
This is the third in a series of "made to order" vinyl releases we aim to be doing, on titles that we want to see on vinyl that we do not have the funds to do a standard pressing on.
These made to order vinyl releases will be plain white label, black vinyl pressings and come with digitally printed wraparound sleeve. We anticipate between 30-100 of these being made in total, but we will only be ordering enough copies to cover pre-orders plus a copy for each band member! The pre-order cut off date is June 2nd 2017 - after that no more orders can be taken, and please note we will not have any stock to sell later on as these are made to order releases!
Due to the limited nature of these releases, the price is slightly higher to cover for the bespoke nature of the release.
To re-iterate again, no follow on pressing will happen - this is a one off opportunity to own this vinyl release, made to order! This release will not be available to order in shops, or from distros, its a purely mailorder only release, made to order!
If less than 30 orders are taken (the minimum amount we need to make this project work) then a full refund will happen shortly after June 2nd.
To follow on from the first two installments (the Milloy LP and Moving Targets demos and sessions album), our third release is an amazing collection of demo , radio session and other recordings by the London based late 80s band who pioneered the DC hardcore sound over here, the one and only BAD DRESS SENSE!
Released by Boss Tuneage in association with Ed, Paul and Jason from the band this is the only place you will be able to buy these archive recordings on vinyl!
Featuring classic previously unreleased demo recordings, radio sessions and other bonus recordings!! BAD DRESS SENSE is a band we have wanted to document for a long time, and we thought doing it via the Made To Order Series was the perfect way!
After the great success of our first two releases, please support this new Made to Order Project and we hope that we can keep this series going over the next few years!!
SIDE 1
1st Demo (mainly)
A1 We Rule - 2.45
A2 All The Same - 1.41
A3 Obsession - 2.16
A4 Dark Knight - 2.27 (7" B side version)
A5 Need to Love - 1.41
A6 Never So Funny - 1.38
A7 We've Been Waiting - 2.47
A8 Why Even Bother - 1.14
A9 11:59 - 1.55 (7" B side version)
A10 It's All In The Mind - 1.38 (7" B side version)
A11 Cathedral of Tears - 1.10 (from 2nd Demo)
SIDE 2
2nd Demo
B1 Dementia - 1.38
B2 Heard It All before - 1.24
B3 Money - 2.03
RADIO SESSION
B4 Never So Funny - 1.46
B5 Always Away - 2.26
B6 Cynical Smile - 3.02
B7 Life's Demand - 2.52
B8 Need To Love - 2.22
DROWNING IN WATER
B9 Truth - 2.31