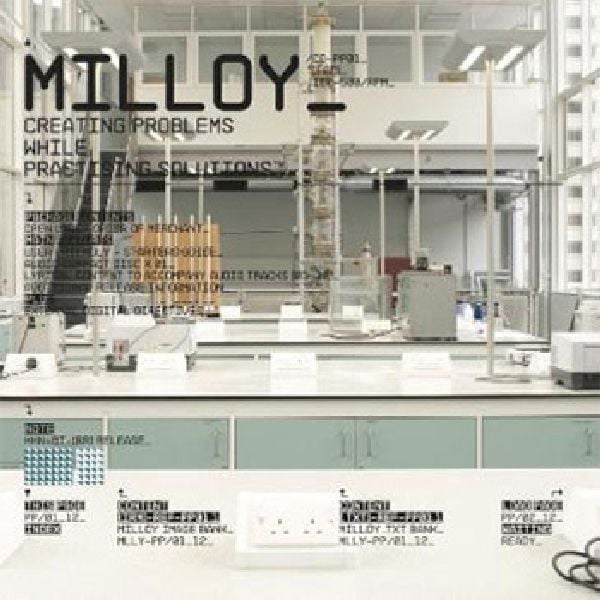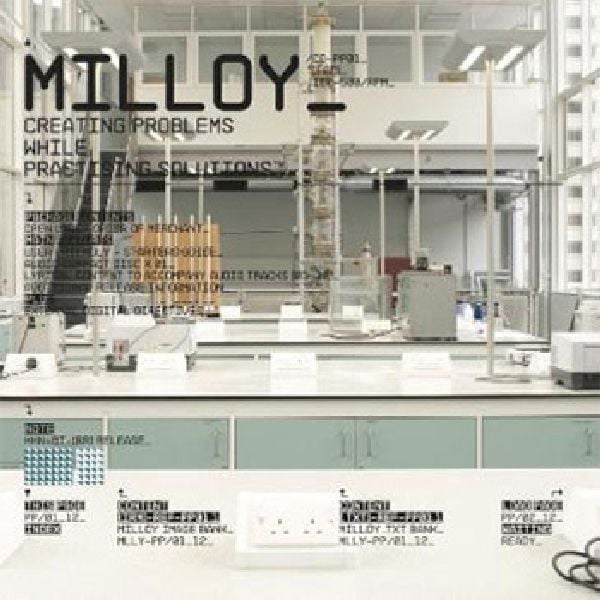 MADE TO ORDER SERIES #1 : Milloy - Creating Problems While Practising Solutions Vinyl LP
by Milloy
£15.00 / Sold Out
**THIS IS A LIMITED EDITION VINYL PRE ORDER FOR A "MADE TO ORDER" VINYL RELEASE. THE VINYL WILL NOT BE AVAILABLE TO ORDER AFTER SEPTEMBER 30, 2016. WE WILL ONLY BE MAKING COPIES TO THE AMOUNT OF ORDERS WE GET. THERE WILL BE NO OPPORTUNITY TO PURCHASE COPIES AT A LATER DATE, AS WE WILL NOT BE MAKING ANY ADDITIONAL COPIES !
THE VINYL WILL BE PRODUCED AFTER THE PRE ORDER ENDS, AND WE ANTICIPATE IT TAKING ABOUT 4 WEEKS FROM THEN TO ARRIVE WITH YOU.
PLEASE DO NOT ORDER ANYTHING ELSE FROM OUR WEBSTORE WHEN PRE-ORDERING THIS, PLEASE ORDER ON ITS OWN SO AS NOT TO HOLD UP THE REST OF YOUR ORDER
SHOULD WE NOT RECEIVE ENOUGH PRE-ORDERS TO ALLOW US TO PRESS THE VINYL UP, ALL PRE-ORDERS WILL BE REFUNDED SHORTLY AFTER SEPT 30TH **
This is the first in a series of "made to order" vinyl releases we aim to be doing, on titles that we want to see on vinyl that we do not have the funds to do a standard pressing on.
These made to order vinyl releases will be plain white label, black vinyl pressings and come with digitally printed wraparound sleeve. We anticipate between 30-100 of these being made in total, but we will only be ordering enough copies to cover pre-orders plus a copy for each band member! The pre-order cut off date is September 30th - after that no more orders can be taken, and please note we will not have any stock to sell later on as these are made to order releases!
Due to the limited nature of these releases, the price is slightly higher to cover for the bespoke nature of the release.
To re-iterate again, no follow on pressing will happen - this is a one off opportunity to own this vinyl release, made to order! This release will not be available to order in shops, or from distros, its a purely mailorder only release, made to order!
If less than 30 orders are taken (the minimum amount we need to make this project work) then a full refund will happen shortly after September 30th.
To set the series off, our first release is the classic second album by MILLOY - "CREATING PROBLEMS WHILE PRACTISING SOLUTIONS"
Released by Boss Tuneage in association with the band and Household Name back in 2008, this classic release has only ever been available on CD format - until now!
Please support this new Made to Order Project and we hope that this will be the start of an amazing series over the next few years!
A1 Propofol 2:41
A2 Goodfellas 3:07
A3 Mary Rose 4:01
A4 Textbook 2:56
A5 The Math 3:55
B1 Breach 2:53
B2 Pockets 3:26
B3 Second To None 3:33
B4 Gogglebox 3:33
B5 Stone Court 3:33