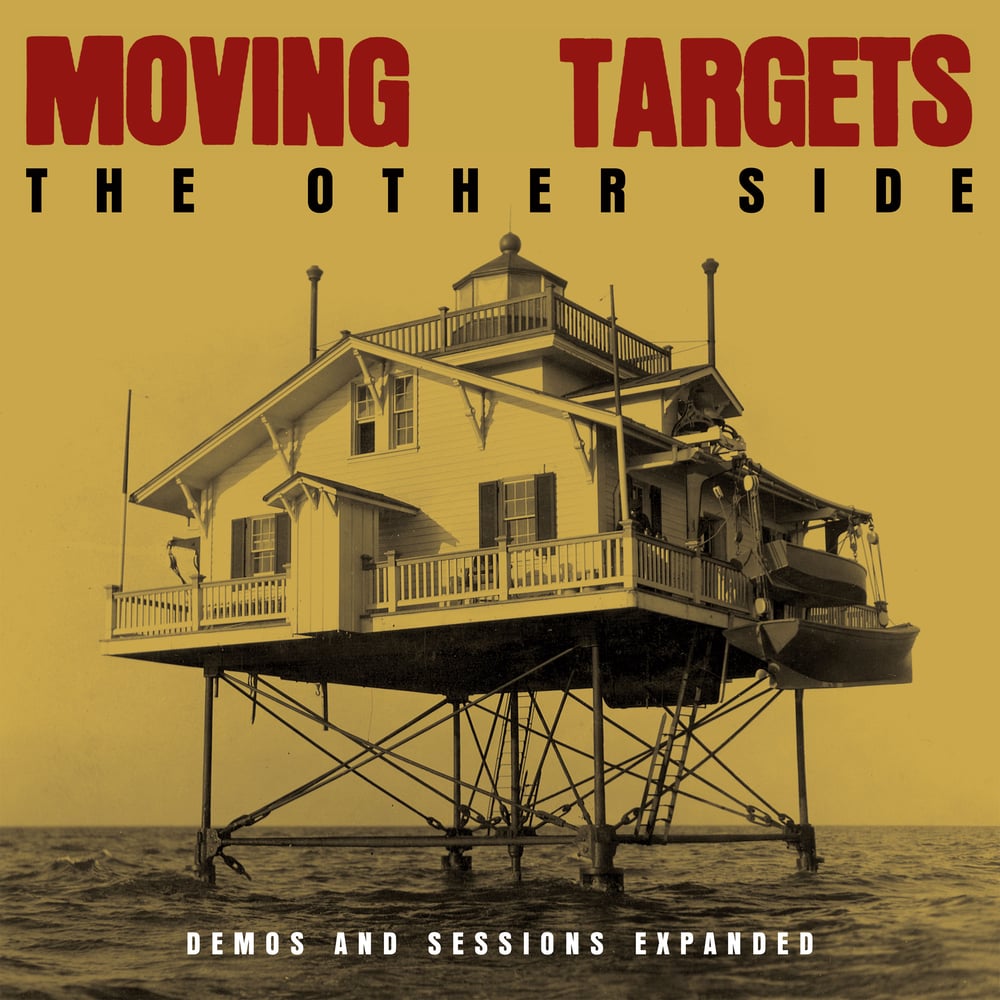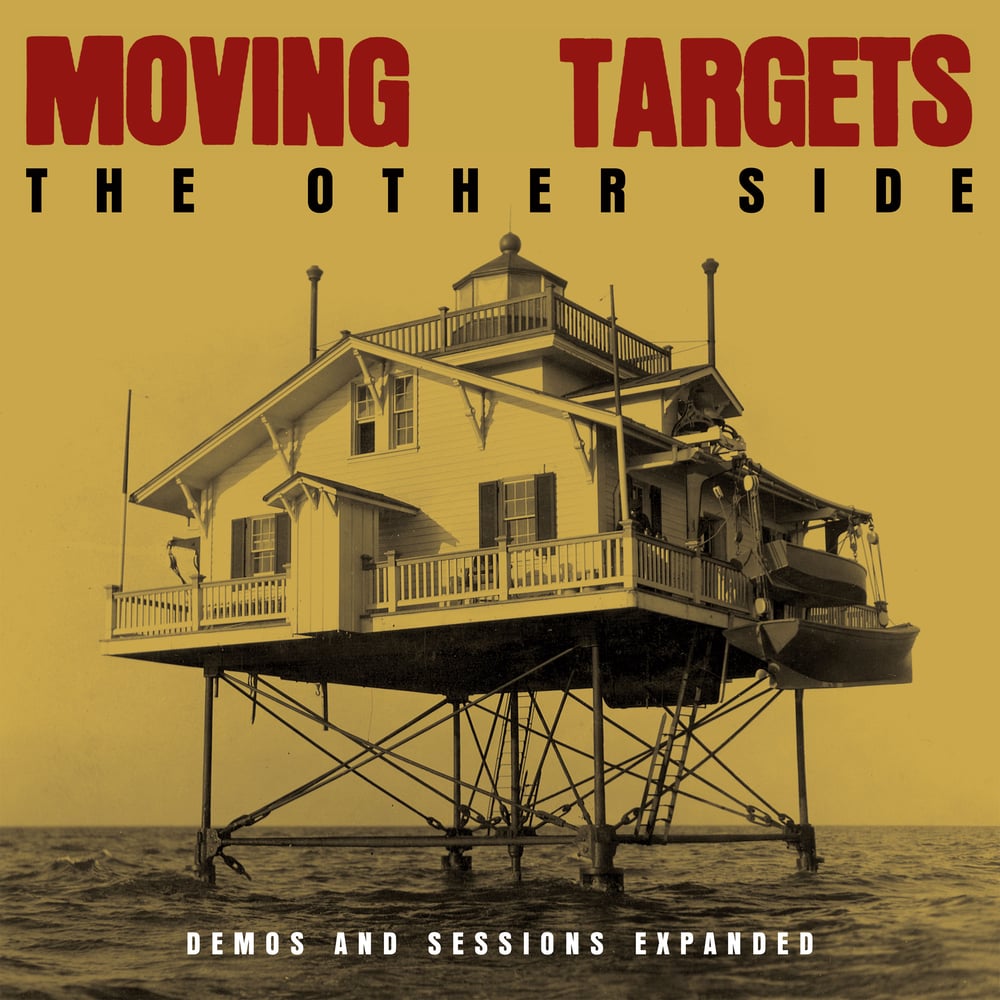 MOVING TARGETS ; THE OTHER SIDE : DEMOS AND SESSIONS EXPANDED DOUBLE LP with CD INCLUDED
by Moving Targets
£16.00 / Sold Out
***IN STOCK NOW!! **
Released to coincide with MOVING TARGETS first European tour in 25 years, "THE OTHER SIDE : DEMOS AND SESSIONS EXPANDED" does what it says on the tin – an expanded version of the "Made To Order" mail order only release put out by Boss Tuneage in 2016 which has become highly sought after since – the announcement of the tour made it the ideal time to do an expanded version of that original release, after having numerous requests - so is now available as a double vinyl LP including the entire 2007 radio session for the first time. A brilliant collection of rare recordings selected by Kenny Chambers and the perfect accompaniment to the bands classic late 80s/early 90s albums for the Taang label.
There is a special mail order only coloured vinyl version only available directly from Boss Tuneage, which is strictly limited to the first 200 orders on a first come, first served basis.
Also available as a stand alone CD
We also have combination offers with a MOVING TARGETS T shirt available for a limited time!
TRACKLIST
A1 FAITH (DEMO 1985)
A2 LET ME KNOW WHY (DEMO 1985)
A3 THE OTHER SIDE (DEMO 1985)
A4 UNCOMFORTABLE (RADIOBEAT STUDIO 1983)
A5 LESS THAN GRAVITY (DEMO 1983)
A6 WAITING FOR THE END (RADIOBEAT STUDIO 1983 REMIXED 1988)
B1 CHANGING YOUR MIND / DRONE (WJUL LIVE BROADCAST 1987)
B2 NEVER (BURNING IN WATER OUTTAKE, 1985)
B3 SELFISH (WERS SESSION 1988)
B4 ALWAYS CALLING (WERS SESSION 1988)
B5 THIS WORLD (WERS SESSION 1988)
B6 SQUARES AND CIRCLES (WERS SESSION 1988)
B7 FAITH (WJUL LIVE BROADCAST 1987)
C1 HOLE (WMBR SESSION 2007)
C2 SHOPPING CART (WMBR SESSION 2007)
C3 STONE (WMBR SESSION 2007)
C4 IN THE WAY (WMBR SESSION 2007)
C5 ALWAYS CALLING (WMBR SESSION 2007)
C6 INSTRUMENTAL #3 (WMBR SESSION 2007)
D1 SEPARATE HEARTS / DRONE (WMBR SESSION 2007)
D2 FAITH (WMBR SESSION 2007)
D3 THIN LINE (WMBR SESSION 2007)
D4 LESS THAN GRAVITY (WMBR SESSION 2007)
D5 SONG 33 / MY FRIEND (WMBR SESSION 2007)
Also includes a CD in PVC Wallet of all 26 tracks