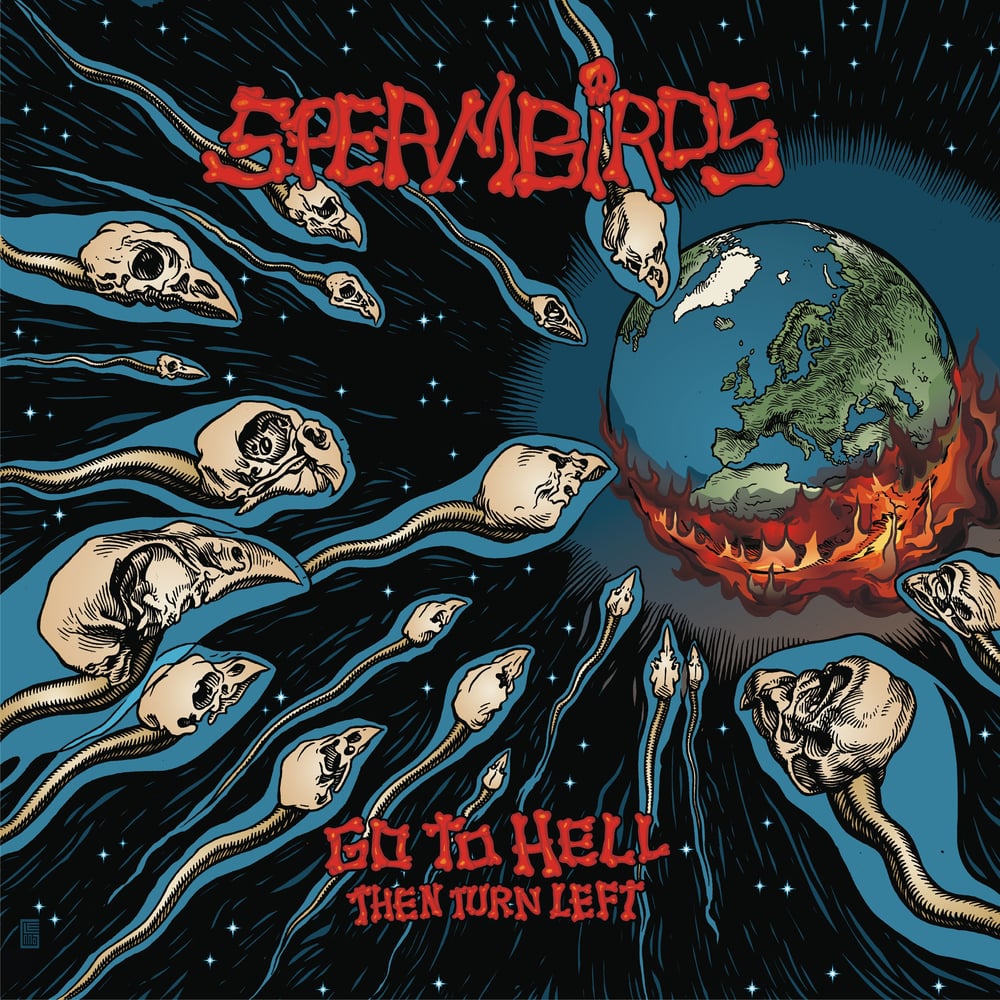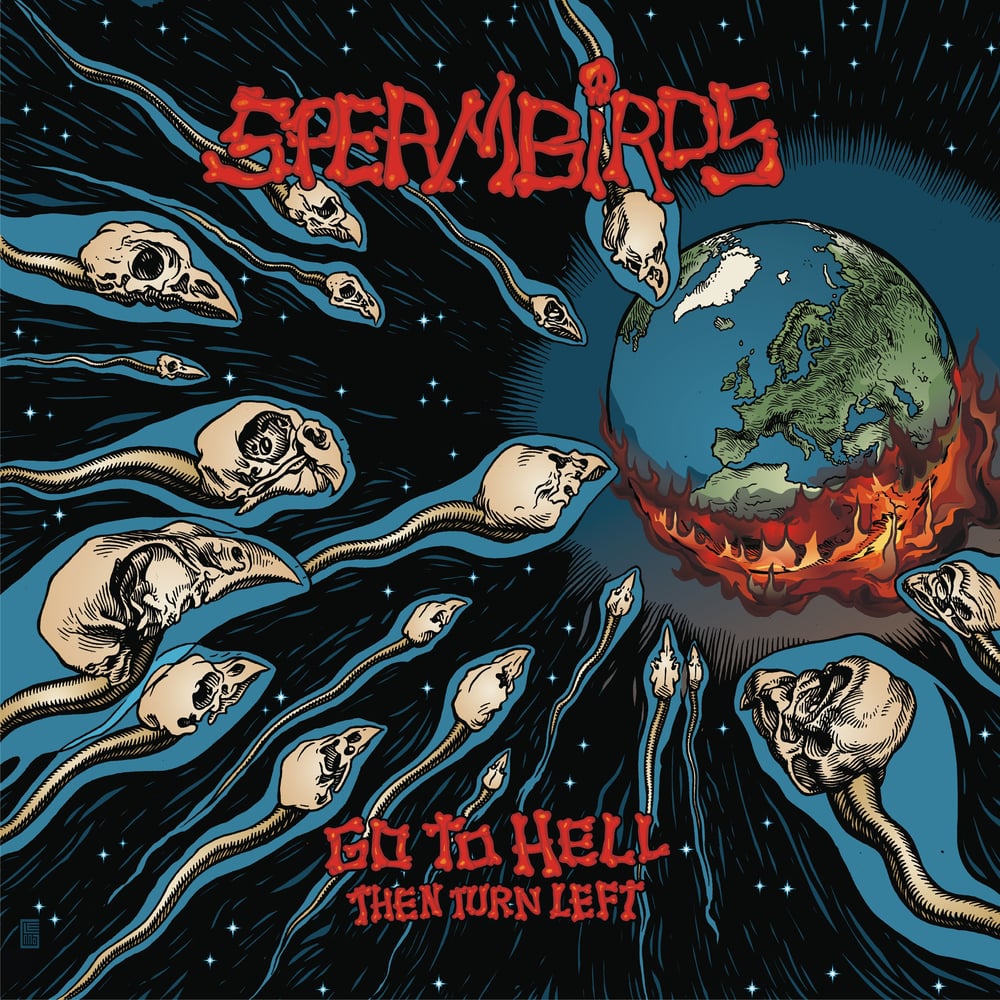 SPERMBIRDS - GO TO HELL THEN TURN LEFT EXCLUSIVE COLOUR UK PRESSING VINYL LP
by Spermbirds
£12.00 / Sold Out
**IN STOCK NOW! **
For more than 30 years the Spermbirds have been one of the most important bands of the European Hardcore and Punk Scene. Their debut LP "Something to Prove" with punk classics like "My God rides a Skateboard" or "Try again" made the four Germans and US-born singer Lee Hollis a cult band in the European scene of the eighties. Various tours through Germany and Europe increased their international reputation as a hard working, sweaty, mind blowing live act. In early 2019 the Spermbirds returned to the studio to record their ninth studio album "Go To Hell Then Turn Left".
13 new songs recorded at Paul Lincke Studio by Alex Ott, mixed and produced by Steve Wiles at Geezer's Palace and mastered by Andi Jung in Berlin. Cover illustration by Glenn Smith / Glenno Art, artwork layout by Immi. The first single off the album "Go To Hell Then Turn Left" leaves a first statement of intent, fast and melodic, with Lee Hollis' legendary tongue-in-cheek lyrics.
Spermbirds in 2019 still are:
Lee Hollis – vocals
Markus Weileman – bass
Steve Wiles – guitar
Roger Ingenthron – guitar
Beppo Götte – drums
The release of a new SPERMBIRDS album is always something special, and "GO TO HELL THEN TURN LEFT" is everything you'd want from the SPERMBIRDS – and more! Released in co-operation with our good friends at Rookie Records in Germany, please note the Boss Tuneage edition is on an exclusive red colour vinyl unavailable elsewhere!
In Germany / Austria / Switzerland, please order from Rookie Records
A1 BREATHE DEEP
A2 I'M NOT FROM HERE
A3 AGENT NINE
A4 BALANCING ACT
A5 THANKS FOR BEING SPECIAL
A6 FROM THIS DIRECTION COMES WAR
B1 GO TO HELL THEN TURN LEFT
B2 A LOT OF TALK
B3 ANYTHING WITH AN ENGINE
B4 ALL RIGHTS RESERVED
B5 BRING OUT THE SNAKES
B6 IF I EVER FIND MY PANTS (SOMEONE'S GONNA DIE)
B7 A QUARTER TILL THE END OF THE WORLD