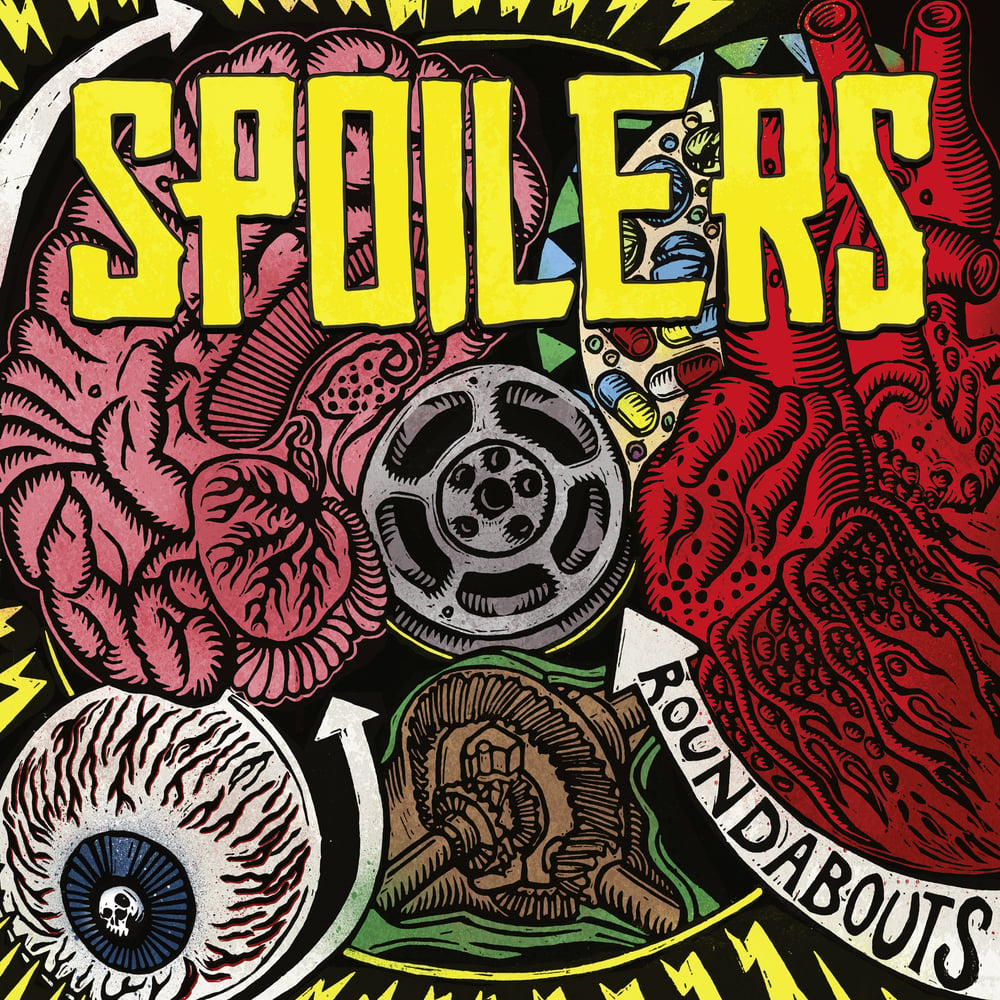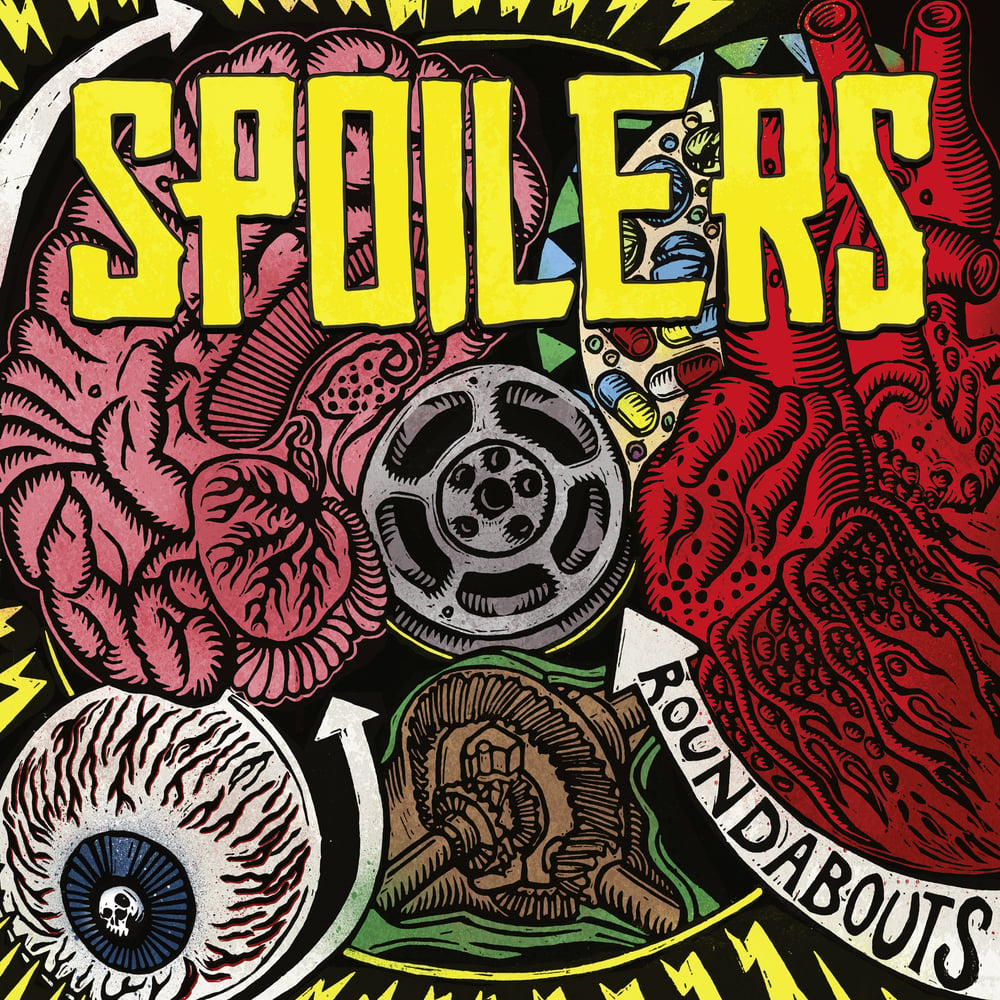 SPOILERS - ROUNDABOUTS VINYL LP (BLACK / YELLOW QUAD VERSION)
by Spoilers
£12.00 / Sold Out
**IN STOCK NOW!**
ALSO AVAILABLE IN THE UK FROM BRASSNECK RECORDS
IN THE US / CANADA, PLEASE ORDER FROM LITTLE ROCKET RECORDS
IN MAINLAND EUROPE, PLEASE ORDER FROM SBAM RECORDS
PLEASE NOTE - EACH LABEL HAS THEIR OWN VARIANT ON THIS PRESSING!
SPOILERS have over the past couple of years established themselves as one of the most promising new bands on the underground punk scene. Supporting tours with the likes of FACE TO FACE and SNUFF (and more to again this year with LAGWAGON and BAD COP BAD COP) mean that they are gaining new fans wherever they play.
Now after teasing us with a mini album, and 7" single , finally SPOILERS unleash their debut album "ROUNDABOUTS", and its everything you hoped the debut SPOILERS album would be! Finely crafted melodic hardcore punk, showing the inspiration of the likes of classic UK bands like SNUFF and LEATHERFACE mixed with influences also from the other side of the pond – SPOILERS have really spoilt us with this one!!
The vinyl is a co-release between 4 labels and each label has their own coloured vinyl variant. Stocks are limited so we expect this one to go pretty quickly!!

TRACKLIST
A1 SHORTCUTS
A2 ROUNDABOUTS
A3 COLLISION COURSE
A4 SEE YOU RINGSIDE
A5 THE SAME AGAIN
A6 PUSHOVER
B1 TARGET PRACTICE
B2 SKIMMING STONES
B3 HARRY G
B4 LOST YOUR WAY
B5 RECENTLY RE-RELEASED
B6 EXCUSES EXCUSES