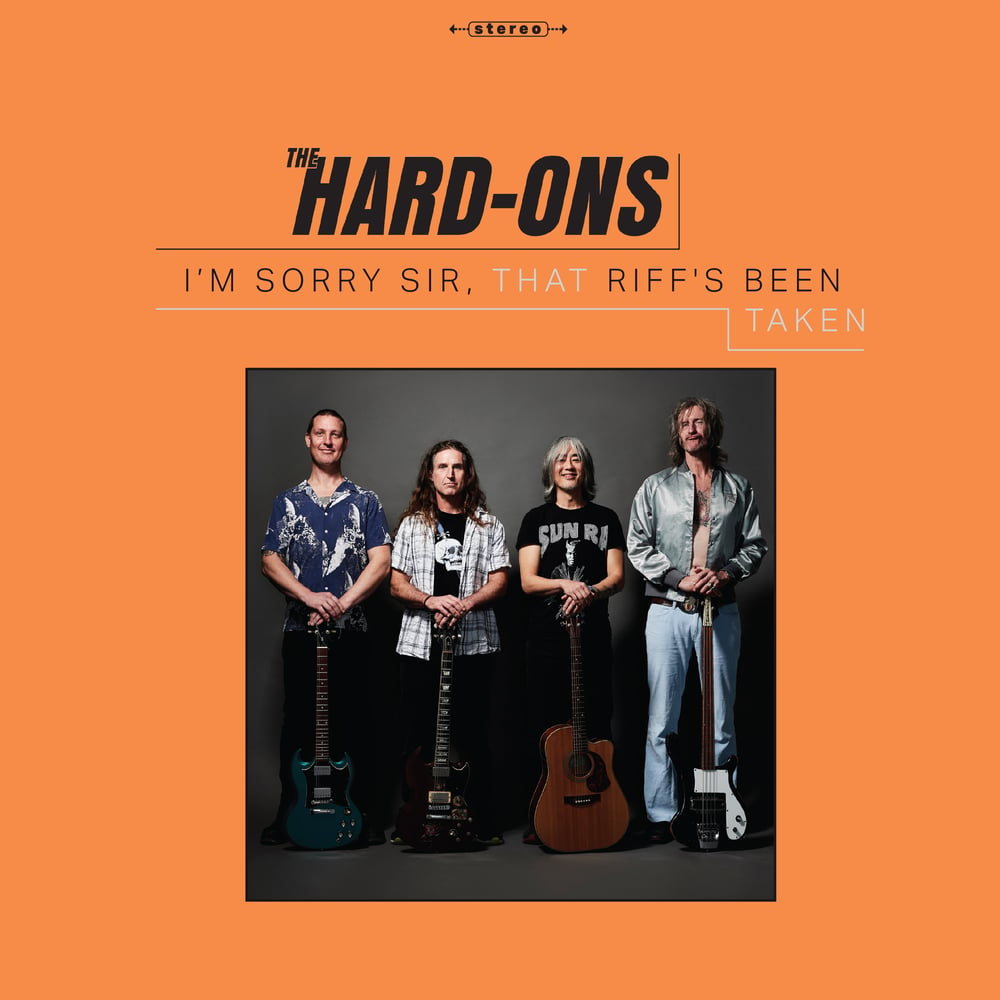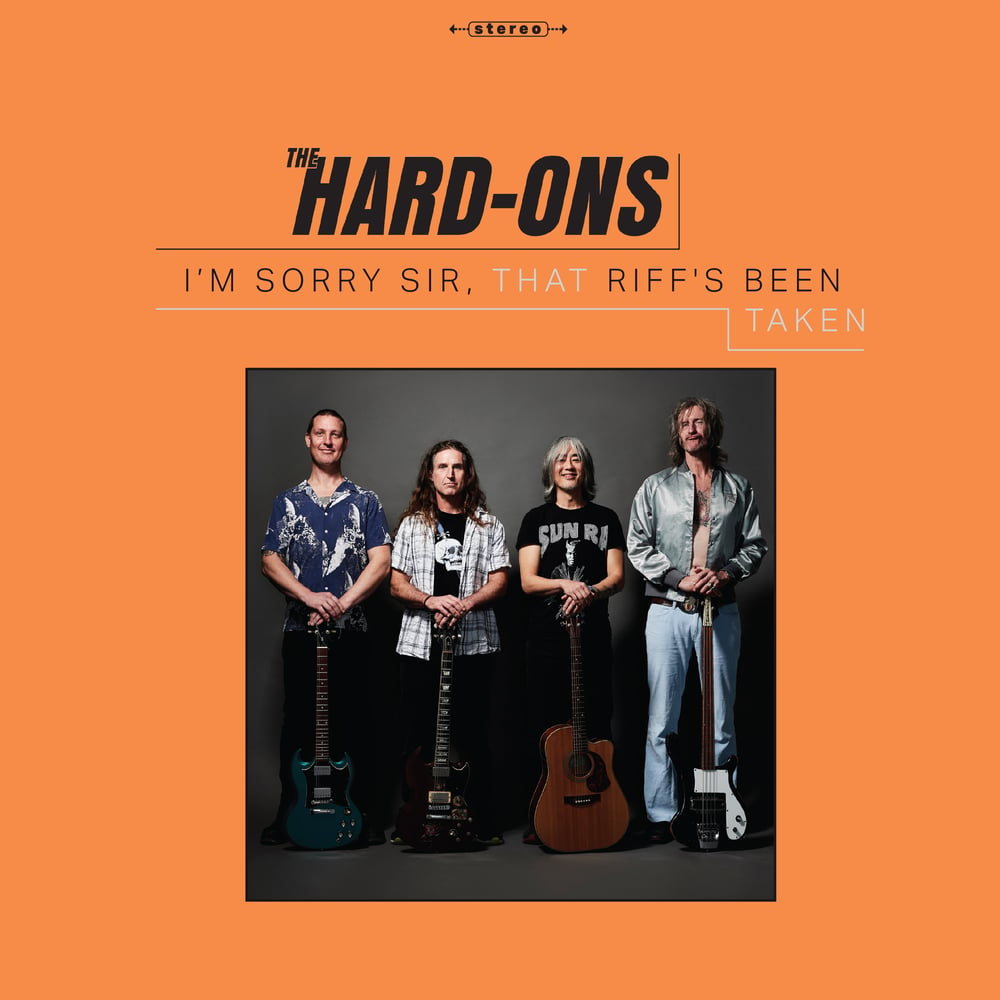 THE HARD-ONS - I'M SORRY SIR, THAT RIFFS BEEN TAKEN CD
by Hard Ons
£8.50
**CDs IN STOCK NOW!! - PLEASE NOTE A VINYL VERSION IS EXPECTED IN APRIL 2022, PREORDERS FOR THAT WILL APPEAR EARLY 2022 - SEE INFORMATION BELOW FOR MORE DETAILS**
Boss Tuneage is cock a hoop to announce THE HARD-ONS' new studio album "!
The welcome return of Aussie legends THE HARD-ONS! "I'M SORRY SIR, THAT RIFFS BEEN TAKEN" is the bands latest album in a remarkable 37 year history! One of Australia's most loved and influential bands from the mid- '80s through to now, the Hard-Ons came out of the multicultural South-West Sydney suburb Punchbowl and quickly won a large following nationally with their irreverent attitude and catchy, noisy high energy sound. Appearing on the Radio Birdman-influenced Sydney scene of the early '80s and preceding the punk-pop boom of the '90s, the Hard-Ons were a musical bridge and became a punk and alternative music sensation, blowing open doors by incorporating disparate elements - like a range of metal styles, from glam to thrash - which were previously unheard in Australian punk. All the while they were forced to push through other barriers; barriers that appeared because of their mixed ethnicity and their wilfully transgressive and irreverent nature, which was typified by their name, and by Ray's outrageous artwork.
Now, the Australian legends combine with the introduction of YOU AND I's Tim Rogers to the band as their new vocalist! Rogers, who recently celebrated his best chart debut in 20 years when You Am I's new album The Lives of Others landed at #2 in the Australian national charts, is not only a long-time friend of the band, but a long-time fan, having caught them numerous times in his teenage years and bought their records from the start. Never happy with less than a full plate, Rogers will of course remain with You Am I, and will no doubt keep doing all the other things he does, but as of now he is also the Hard-Ons' lead singer. Indeed, he has already written and recorded an album with them! 'I'm Sorry Sir, That Riff's Been Taken' is the result and marks the start of a whole new exciting era for THE HARD-ONS!
The CD will be available in record shops from October 29th 2021. The Boss Tuneage version is only available in UK and Europe, whilst people in Japan can order direct from Boss Tuneage Japan/Waterslide Records.
Apart from this CD version , we shall be releasing a vinyl version with CD in PVC wallet included, so you get the best of both worlds, with either black vinyl or a limited edition 2 colour swirl version strictly limited to 200 copies – this version will only available through our mailorder on a first come first served basis. However, due to the extensive delays on vinyl production currently, we do not expect to have this stock until April 2022, and therefore we will only be opening the pre-order for the vinyl version early in 2022. If you would like to be notified when the pre-order for the vinyl version is to go live, send us a message via the contact us page on our webstore with the message "NOTIFY ME WHEN THE HARD ONS VINYL PREORDER GOES LIVE" and you will be the first to know!
1. HOLD TIGHT
2. FUCKED UP PARTY
3. PUCKER UP
4. LITE AS A FEATHER
5. BACK PACK SWEAT
6. FREQUENCIES
7. HOME SWEET HOME
8. HUMILIATED/HUMILIATOR
9. THE LAWS OF GOSSIP
10. NEEDLES AND PINS (SIC)
11. SHOVE IT DOWN
12. SHOOT ME IN THE BACK