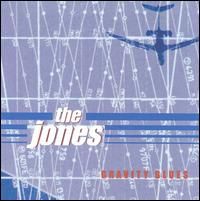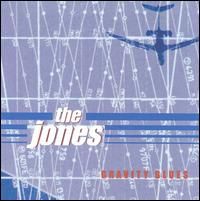 The Jones - Gravity Blues Ltd Edition Col Vinyl LP with CD included
by HDQ , The Jones , and Stokoe ,
£6.00 / Sold Out
**IN STOCK NOW!! **
ABOUT:
As part of Boss Tuneage's 25th anniversary celebrations, what better way to start than putting one of the finest albums we have ever released back into print?
Originally released in 2000, "GRAVITY BLUES" was the first album in 10 years to feature the unmistakable guitar of Dickie Hammond teamed up again with the unmistakable vocals of Golly.
And to make this reissue extra special we have licensed from Mother Stoat the FATTY JONES CDEP and STOKOE 7" that preceded it!
Basically then this 16 track masterpiece compiles all the recordings made by Dickie and Golly outside of the HDQ name, whilst featuring an acclaimed supporting cast across the three band incarnations who served their time in the likes of DUB WAR, THE ABS, HOOTON 3 CAR, RAN and more!
All tracks have been digitally remastered for 2015 and the limited Edition Coloured Vinyl LP also includes a CD in PVC wallet of all tracks (because download codes are shit)
Also available as a stand alone CD version too
FORMAT: Limited Edition Colour Vinyl LP with 12" x 12" insert, heavyweight reverse of board sleeve and CD in PVC wallet

TRACKLIST:
A1. Monotone
A2. Somebody Call Me A Doctor
A3. Volatile
A4. Black Hole
A5. Suffocated
A6. Wilton Road
A7. Huck
A8. Strongest
B1. Simon
B2. Full Bore
B3. Rats
B4. Ashbrooke
B5. Inbetween
B6. Satellite
B7. Simon
B8. Give It Back
Tracks A1 - B2 ; "GRAVITY BLUES" album (THE JONES - 2000)
Tracks B3 - B5 : "RATS" CDEP (FATTY JONES - 1999)
Tracks B6 - B8 : "SATELLITE" 7"EP (STOKOE - 1998)
Plus CD in PVC Wallet with all tracks