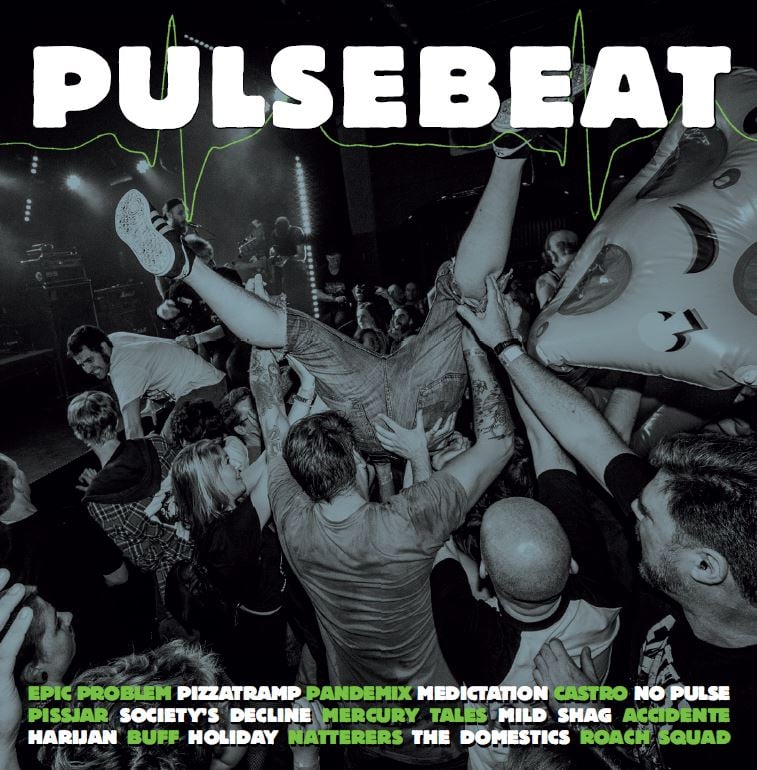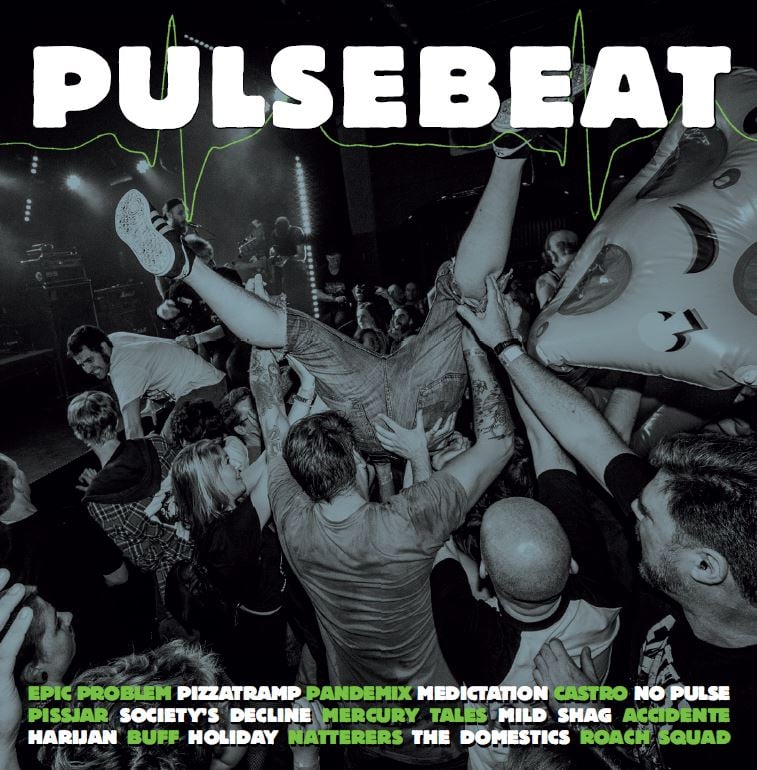 VARIOUS ARTISTS - PULSEBEAT COMP LP
by Castro , Natterers , and Pandemix ,
£10.00 / Sold Out
**IN STOCK NOW!**
BOSS TUNEAGE is proud to announce we are one of seven UK labels who have teamed up to co-release PULSEBEAT, a stunning 42 minute / 17 track compilation album featuring 6 minutes or thereabouts of bands from each labels roster, inspired and compiled by Wayne Elliott (who's internet punk radio show the comp is named after)
From a Boss Tuneage point of view we were happy to contribute tracks by NATTERERS from the kick ass "Head in Threatening Attitude" LP, the out of print version of CASTRO's "Personal Question" from their 7" single and a brand new track by PANDEMIX from their album due out early in 2019!
Alongside these tracks are also tracks supplied by Brassneck, Kibou, Little Rocket, Pumpkin, TNS, and Urinal Vinyl by ACCIDENTE, BUFF, THE DOMESTICS, EPIC PROBLEM, HARIJAN, HOLIDAY, MEDICTATION , MERCURY TALES, MILD SHAG, NO PULSE, PISSJAR, PIZZATRAMP, ROACH SQUAD and SOCIETY'S DECLINE.
Each label has around 50 copies to sell, so these won't hang around forever - a perfect snapshot into the current scene and a chance for you to check out what all these great labels have to offer on one slab of random mix/effect coloured vinyl!
TRACKLIST:
A1 EPIC PROBLEM - TV WAR
A2 PIZZATRAMP - TOWN CLOWN
A3 PANDEMIX - CAN'T ASSIMILATE
A4 MEDICTATION - ST JESUS MALVEDERE
A5 CASTRO - PERSONAL QUESTION
A6 NO PULSE - ONE BY ONE
A7 PISSJAR - THE PISSJAR
A8 SOCIETYS DECLINE - NO ANGEL ON THE SHOULDER OF THE WORLD
A9 MERCURY TALES - HEAD FIRST
B1 MILD SHAG - BIRDBRAIN
B2 ACCIDENTE - BANDADA
B3 HARIJAN - PORTLAND STREET
B4 BUFF - WALTER WOLFGANG
B5 HOLIDAY - SUNSHINE
B6 NATTERERS - DRINK THE BLEACH
B7 THE DOMESTICS - CONTROL
B8 ROACH SQUAD - END THE SHOW