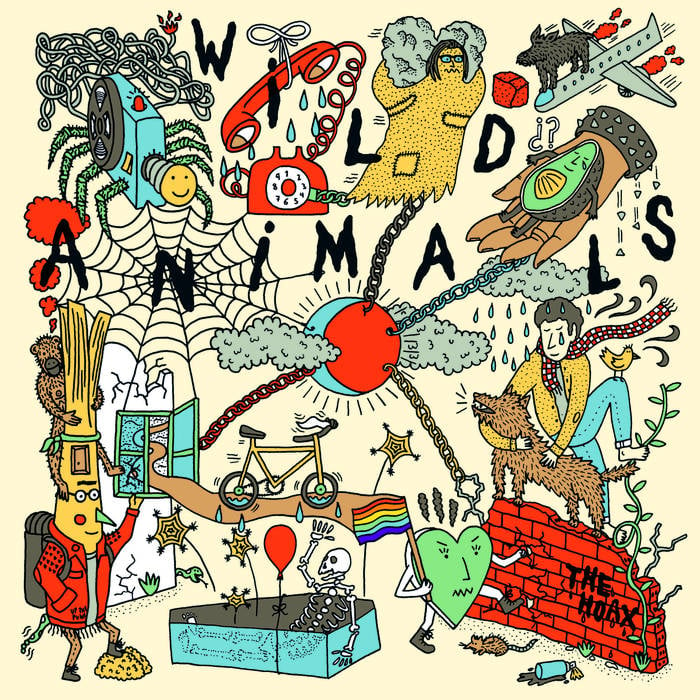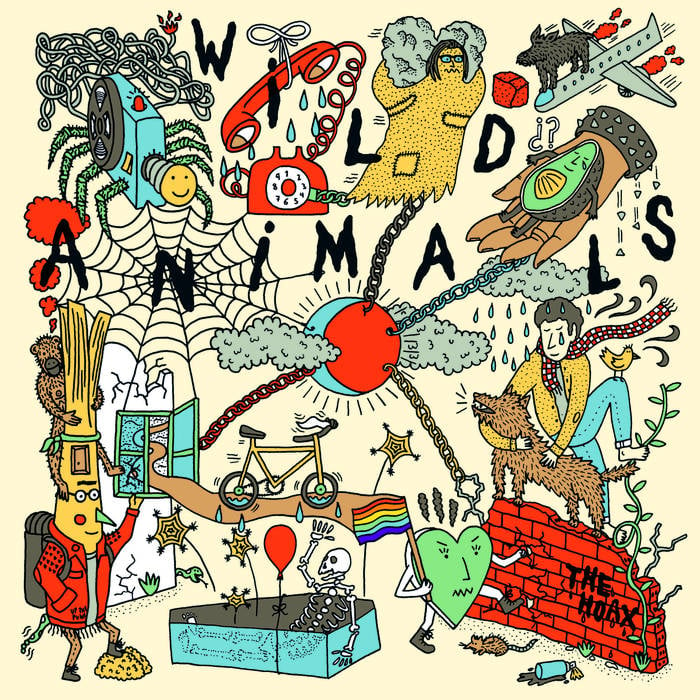 WILD ANIMALS - THE HOAX CD
£7.50
New on Waterslide Records
FOR FANS OF: Melodic punk/Emo/Indie rock、HUSKER DU, SUPERCHUNK, DINOSAUR Jr, JAWBREAKER, SAMIAM, GET UP KIDS
Wild Animals forms in 2014, clearly influenced by '90 punk and indie music and its characteristic guitar fuzz, melodic vocals and energetic rhythms. That same year, Jamie R. Green (guitar and vocals), Paula Sánchez-Lafuente (drums and vocals) and Fon Álvarez (bass), decide to start the band after moving to Madrid from their hometowns.
In December of that same year the band record their first EP "First Songs", quickly gaining recognition both nationally and throughout Europe thanks to a good number of concerts in Spain and two tours around the continent.
As the bands career moves forward, their live performances grow more energetic, proven in their first LP "Basements: Music To Fight Hypocrisy" recorded at the Ultramarinos Costabrava Studios (Sant Feliu de Guíxols) by Santi García and released by Spanish labels BCore Disc, La Agonía de Vivir and Pífia Records, as well as seven other labels around the world (Strictly no capital letters, Inhumano Records, Dingleberry, Epidemic Records, Good Post Day Records, Waterslide Records and One Wild Collective).
After "Basements: Music To Fight Hypocrisy" (2016) came out, the band has toured Europe again a couple of times, UK and Japan, and have shared stage with bands as Pup, Rvivr, Jeff Rosenstock, Not on Tour, Accidente, Caves.... They have also played in great festivals like Fluff Fest, Can't Keep Us Down Fest, DIY Fest...
In support of their new album "The Hoax" they are planning shows in Spain for almost every weekend before the summer and a three weeks US tour in September. Also - they are confirmed at Booze Cruise Festival in Hamburg in June.
TRACKLISTING:
1. Lost In Translation
2. Science-Fiction
3. Interrupted Girl
4. Screaming In Harmony
5. Everybody Loves You When You're Dead
6. Never Forget
7. All My Friends Are Far Away
8. Pocketful Of Fears
9. Connection
10. A Fitting Way To Say Goodbye